Adorable Pitbull's Beachside Baby Shower Photos Go Viral

By
SheSpeaksTeam
Aug 26, 2017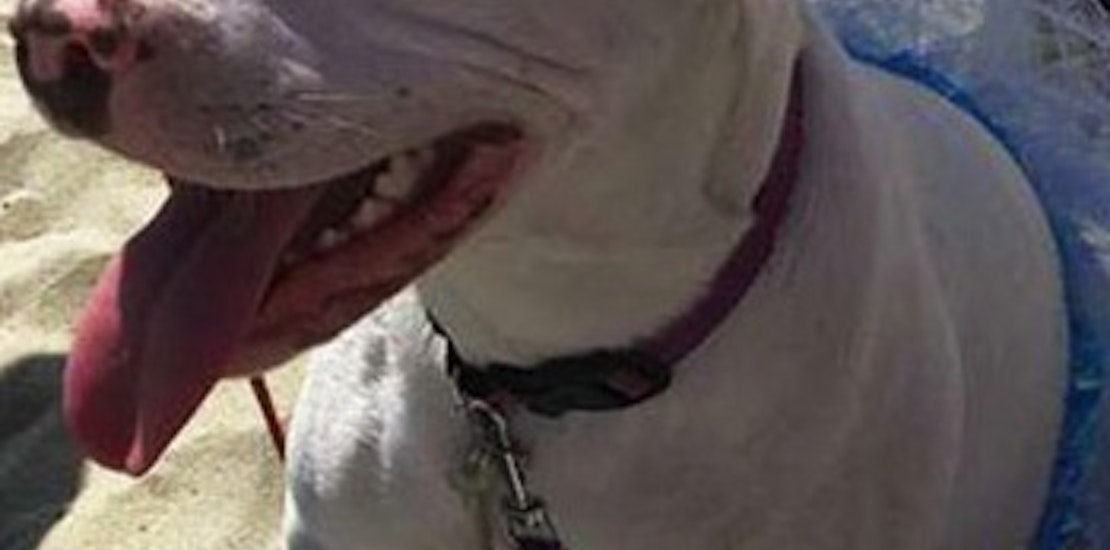 We've all heard of those adorable dog weddings and of course many of us celebrate a family pet's birthday with some extra treats or squeaky toys. But one lucky pitbull in California had a baby shower by the beach that won't soon be forgotten.
ABC News reports about an expecting pitbull named Winter who spent the day with her person, Jesus Suarez, and ten guests to celebrate the future birth of her litter of pups. From the looks of the photos Winter came away with quite the haul of gifts which included doggy treats and tennis balls.
Though the soiree was a last minute affair, food and drinks were had and Winter even donned a flattering blue tutu. And it's a good thing they were able to throw the party in time, just four days after the shower Winter gave birth to ten healthy puppies.
After cousin of Suarez, Gisselle Orozco, shared the adorable doggy baby shower pics on Twitter - news of Winter's big day quickly went viral with more than 50,000 people retweeting. So now we wait for the doggy baby shower trend to take off and all the adorable pics to come streaming in.
What do you think of this pitbull's baby shower?
Are you hoping for a doggy baby shower trend to take off?