Actress Warns of Potential Uber Dangers After Experiencing a Near Kidnapping

By
SheSpeaksTeam
Feb 08, 2016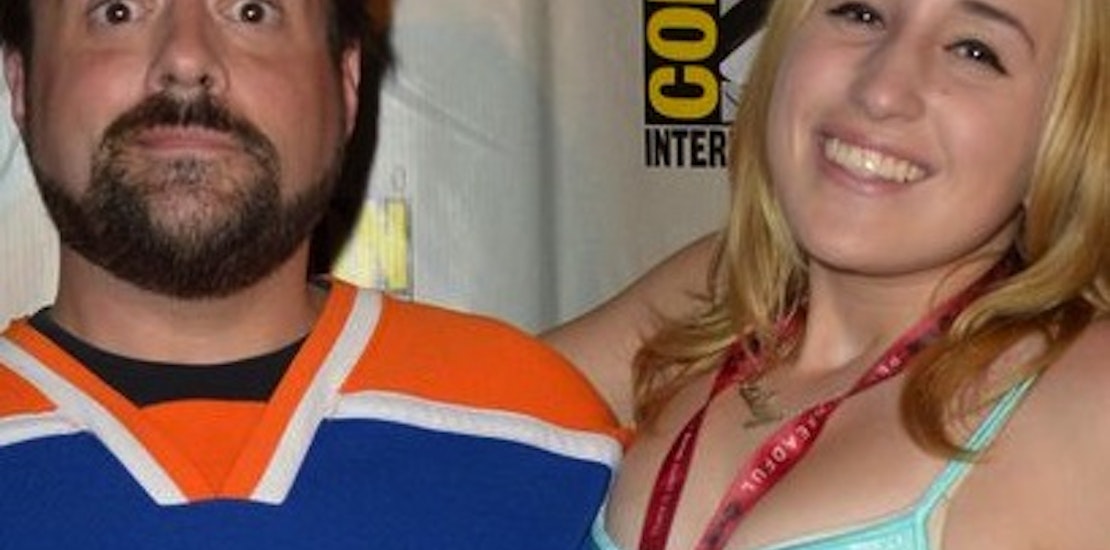 The quick and easy experiences we have when using apps like Uber can make getting from point A to point B a snap, but one young woman's recent experience should come as a reminder to take a minute before getting into just any car that shows up. Actress and 16 year old daughter to director Kevin Smith, Harley Quinn Smith, recently shared a frightening story on Instagram about a near kidnapping when a car pulled up posed as her Uber ride and tried to get her in the car.
The actress wrote about her near abduction and warned others of the potential dangers on her Instagram:
"PEOPLE OF LOS ANGELES- I was just standing outside a Starbucks in Brentwood, where I was waiting for my uber when a large, beige car drove up to me and tried to get me to think they were my uber. There were two white men (age 20-30) in the driver (blonde hair) and passenger (brown hair) seat with an uber sign on their front window, but they were most definitely not uber drivers. When I asked who they were there to pick up, making sure it was the right car, they wouldn't answer me and said to get in the car. They didn't have the uber app on their phone and were clearly just two disgusting dudes trying to kidnap a girl standing on her own. Protect yourself and never ever get in a car without checking that it's the correct car first!!! I was in too much haze of fear that I wasn't thinking straight enough to think to take a picture of the drivers or the license plate, but if you see a car like this PLEASE report it to the police and stop them from trying to pray on other young girls!!! We have already reported it to the police, but more information would be helpful in finding them. Be careful and look out for yourself/others!!!!"
People reports about Smith's recent appearance on Good Morning America where she explains how she knew something wasn't right as soon as the two men pulled up. She realized they had simply printed out an Uber symbol and placed the sign on their front window. Amazingly, the actress explains how she handled herself after the event. She says, "I proceeded to take an Uber because you can't let things like that stop you from living your life."
The Uber company itself stresses how important it is for passengers to make doubly sure they are getting in the car with one of their drivers. A spokesperson for the company says, "All Uber riders immediately see the make and model of the car picking them up, as well as the name of the driver, his or her star rating, and the license plate of the car. Drivers also see their rider's name and rating as soon as they are connected and both rider and driver use this information to ensure the right rider is getting in the right car."
What do you think of Harley Quinn Smith's experience?
Do you use Uber? Do you always make sure to check that the make and model of the car match up your assigned driver?