A Quiz That Takes the Guess Work Out of Bra Sizing

By
SheSpeaksTeam
Nov 17, 2014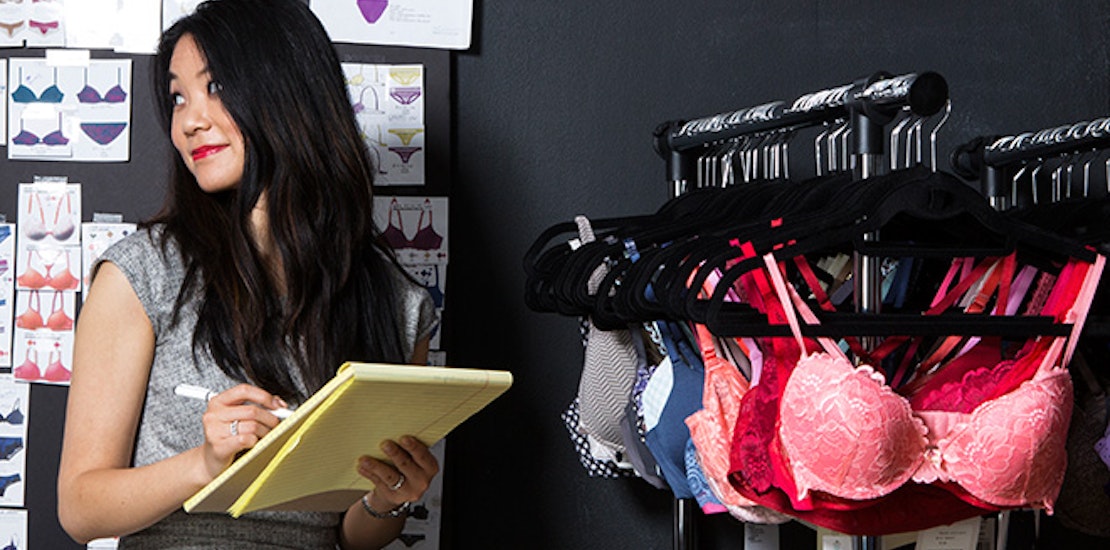 Over the last few decades we've learned a lot about our bras. For one, most of us know we should be properly and sometimes professionally fitted in order to determine the correct size. Some studies suggest that as much as 80% of women are not wearing the correct bra size. But before you run out and pay for an expensive professional fitting where you'll get poked and prodded, True & Co's Michelle Lam would like you to consider giving her online fit quiz a try.
Businessweek reports about the innovative online bra shop created by Lam that relies more on a woman's actual comfortable fit than number measurements. Lam explains how she got the idea to create her online bra store and quiz after suffering through an embarrassing bra fitting in a lingerie department. She says, "The experience of having someone measure me and reduce me to a size was something that I felt should be questioned."
During her unsuccessful bra fitting experience, Lam had some time to think about how she can change the way we shop for bras. She explains, "I had a lot of time in that fitting room to think, and I had a couple of insights. First was that a bra fitting is the worst shopping experience you can have, and second was that there was nothing wrong with my body because I couldn't find a bra that fit. There was something wrong with the product."
After much research and fundraising, Lam launched her True & Co website with the fit quiz that more than 1 million curious women have taken to date. Lam recently explained to CNN how the quiz works to guide women to find the most comfortable sizes and styles of bras. She explains, "We ask questions, like what is the shape of your breast, what size bra do you currently wear. While she's going through that, our algorithm and technology is doing a bunch of really complicated things behind the scenes, drumming up the exact recommendations and best matches for this woman." After choosing from the sites recommendations, you are sent the bras you choose to try on and then send back the ones you don't want, all from the comfort of your own home.
What do you think of True & Co's alternative to professional bra fittings?
Are you happy with the way your bras fit?