A Little Robot That Makes A Big Difference For Kids in the Hospital

By
drodriguez
May 27, 2015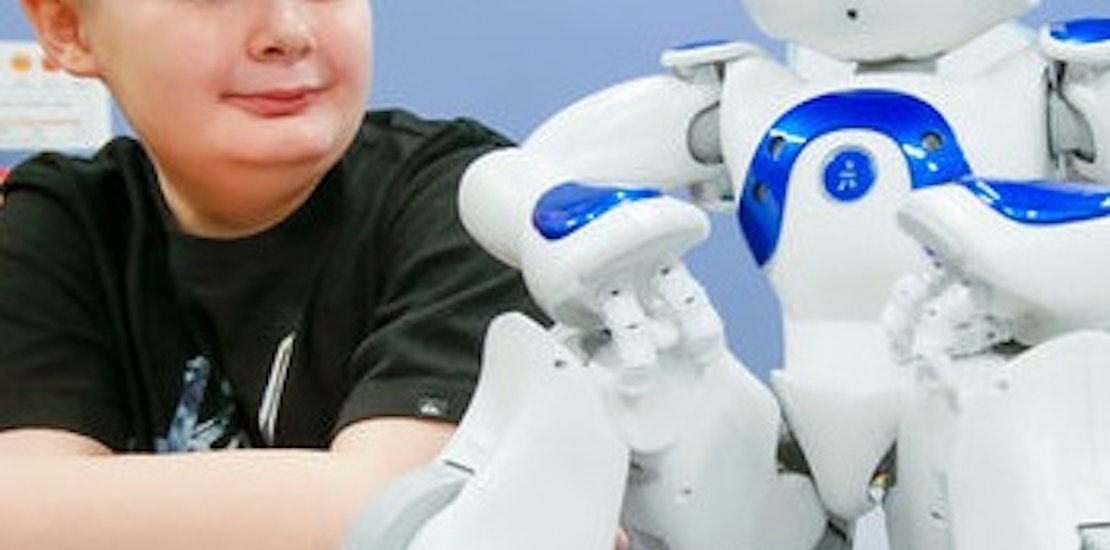 Though the hospital is probably the last place that your child wants to be, there is a new robot in town making hospital stays a little more bearable for kids. He stands only two-feet tall, but the new hospital robot known as MEDi can make a huge difference in a child's hospital stay.
NBC News reports about the hospital robot that makes his rounds at several hospitals in Canada and one in the U.S. It may just sound like a silly distraction for kids having to stay in the hospital, but research has shown that MEDi can reduce a child's pain from medical procedures by 50%. And less tears equals a big win for kids and parents.
Five-year-old Cooper Tidmarsh knows first-hand how helpful MEDi can be after interacting with the robot during a hospital stay while recovering from a traumatic accident involving a lawnmower. Though the little boy lost his foot, he found solice and entertainment in his new bestfriend MEDi. Parents Tavis and Kristy Tidmarsh are grateful for the 11 pound robot. Tavis says, "He asks if MEDi is coming every morning." And mom Kristy adds, "Yeah, he thinks it's so cool."
The robot is programmed to interact with kids while they get their blood drawn, receive flu vaccinations, have their IV's and catheters removed and receive brain-activity tests. Professor of community health science at the University of Calgary Dr. Tanya Beran had the idea for MEDi after experiencing the very real fear and pain kids display in hospitals when faced with a needle. She says, "I thought that maybe they would respond to a child-friendly robot to help them face medical procedures."
Since MEDi has been making his rounds Beran has witnessed first-hand the positive way kids respond to the robot. She explains, "There is nothing like watching a child's face light up, when they get to be with MEDi. They follow what MEDi says and does, they are transfixed. It's almost hypnotic. They follow instructions, they are smiling."
What do you think of this medical robot that helps kids during their hospital stay?
Do you think more children's hospitals should consider adopting a program that includes MEDi?