A Little Of Your Time For A Big Cause

By
drodriguez
Jul 17, 2009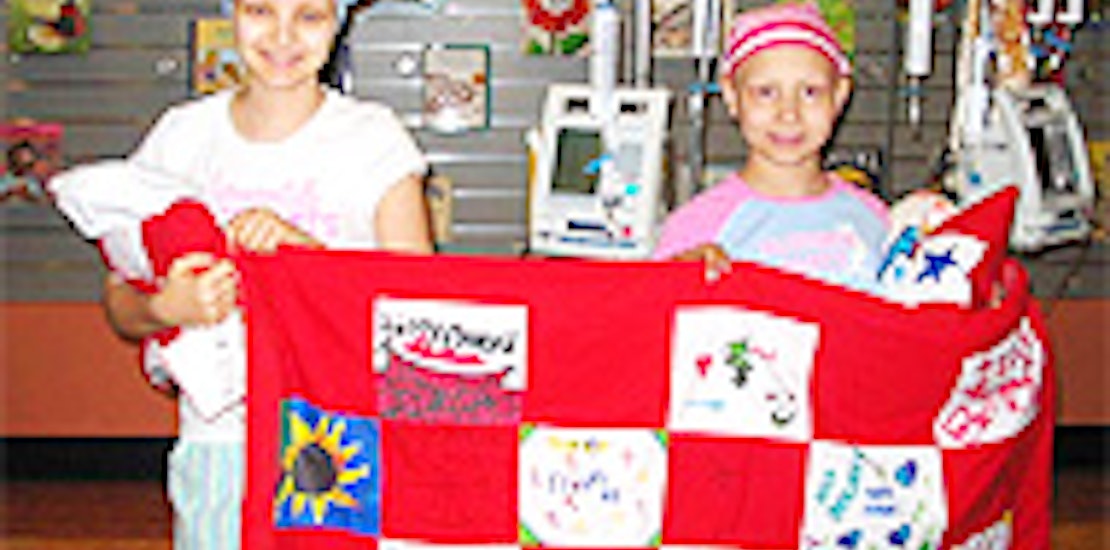 One of the toughest things for a family to deal with is if one of their children becomes seriously ill. It is important for parents and children in this situation to gain strength through support and believe they can heal. One organization that promotes this type of strength and inspiration is Soaringwords.
By acquiring help from local schools, churches, synangogues, community outreach centers, etc. Soaringwords puts together inspirational events as well as therapeutic activities for familes dealing will their child's illness. Their signature event allows people to decorate quilts and pillows to give as a gift to ailing children.
According to the Soaringwords website, the organization was started by Lisa Honig Buksbaum after she experienced illness in her own home. In a matter of just 10 months Buksbaum's only sibling passed away, her father found out he had cancer for a second time, and her oldest child became seriously ill. By launching the non-profit organization, Soaringwords, Buksbaum puts her efforts into helping sick children and families to heal through inspiration.


Now, it looks like Soaringwords needs our help. The organization is participating in something called a 10,000 in 10-Day Research Challenge that is sponsored by Hershey. If Soaringwords can get 10,000 people to donate just 15 minutes of their time by completing a survey, Hershey's has agreed to give a $35,000 grant to the organization.

In order to take the survey, you must be between the ages of 18 and 54. Soaringwords is also asking that participants pass the survey link (www.surveyforacause.com/survey) onto 10 or more friends as well as posting on their Twitter and Facebook accounts to get the word out.

What do you think of the way Soaringwords helps families dealing with childhood illnesses?

Do you think supporting families in this way can help them find the strength to cope?