6 Fall Drinks We've Been Waiting For All Year

By
SheSpeaksTeam
Oct 09, 2020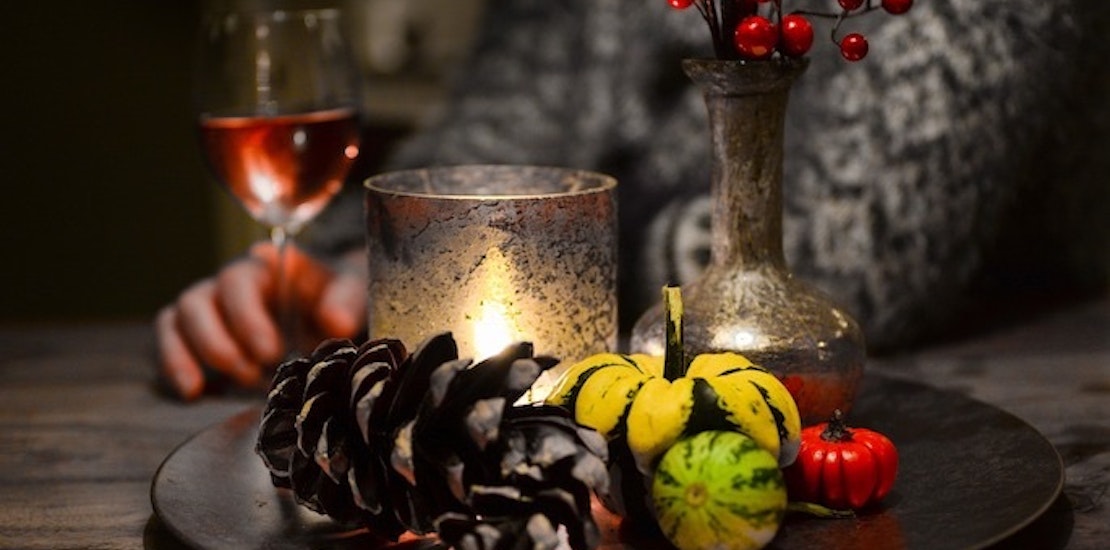 You're probably not attending any crowded local Oktoberfest this year or throwing a great big Halloween party. But there's no reason not to get into the fall spirit with some of our favorite season-friendly beers and wines. Here is a list of some of our faves:

Woodchuck Hard Cider

Nothing starts out a crisp fall season quite like a good hard cider to sip on the porch after a long day. SheSpeaks member Alowther says of all the beers out there, this one is topnotch. Alowther writes, "I have tried multiple brands of hard ciders and Woodchuck is by far my favorite. True apple flavor."

Avery's The Kaiser Imperial Oktoberfest Lager

Imbibe Magazine names this Boulder, Colorado beer as one of the best from a list of 12. Describing the beer Imbibe states that it, "sports a gorgeous copper hue with notes of caramel and a wallop of floral hops. This bold beer is the perfect partner for rich soups and roasted chicken." Perhaps Our Favorite Beer Can Chicken from SheSpeaks member SusanHN would be the perfect compliment to this brew.

Pumpkinator from the Saint Arnold Brewing Company

You just can't have the fall season without pumpkins, so why not add them to your beverage. The Pumkinator from the Saint Arnold Brewing Company is ranked #1 overall of all pumpkin brews from the Beer Advocate. Kensworld has this to say about the pumpkin ale; "Had this with my wife's fresh baked pumpkin pie and I have to say they both not just complimented each other, they are almost identical in smell, flavor & feel. Solid or liquid its hard to tell the difference."

Menage a Trois

Pull on your fall sweater and pour yourself a nice glass of red wine this season. SheSpeaks members rate Menage a Trois highly and love the smooth blend of 3 grapes in this wine. Member CaraSpeaks writes, "Working with wine everyday I hear about alot of great buys. After having seen this wine grow in popularity over the past 2 years I decided I had to try it for myself. The blend of Zinfandel, Merlot and Cabernet grapes (which explain the name) was most pleasing to the palate. The 2006 vintage( which should be found in most retail stores) combines blackberry and raspberry jam, the Merlot with its delicious red fruits, and the Cabernet with its strong tannins finish this wine to perection. Excellent buy for under $10!"

Cupcake Angel Food Wine

Though this is a great light, sweet year-round kind of wine, it is the perfect base for a fresh pitcher of fall Sangria. SheSpeaks member Kir2177 reviews the wine saying it is,"Not too strong of an alcohol taste and it was not really bitter. It was sweet without being too sweet and overpowering. Nice product!"

We love this Apple Cider Sangria recipe to use with this wine for a very fun fall flavor. Ingredients include; white wine, apple cider, apple brandy, ginger beer, fruit (apples and oranges) and garnish (cinnamon sticks).

Warm Vanilla Cider

For a non-alcoholic treat on one of the many cooler days ahead, this vanilla apple cider from Martha Stewart is just about the best. It only takes a few simple ingredients like fresh apple cider, dark-brown sugar, nutmeg, 1 vanilla bean (split and scraped), whipped cream and honeyed walnut. Hint: you can add bourbon to this one for a little kick.

Have you tried any of these fall beverages?

Is there a special beer, wine or non-alcoholic drink you like to enjoy this time of year? Share your reviews with us here!