5 Popular New Year's Resolutions With Some Tools to Help

By
SheSpeaksTeam
Jan 03, 2022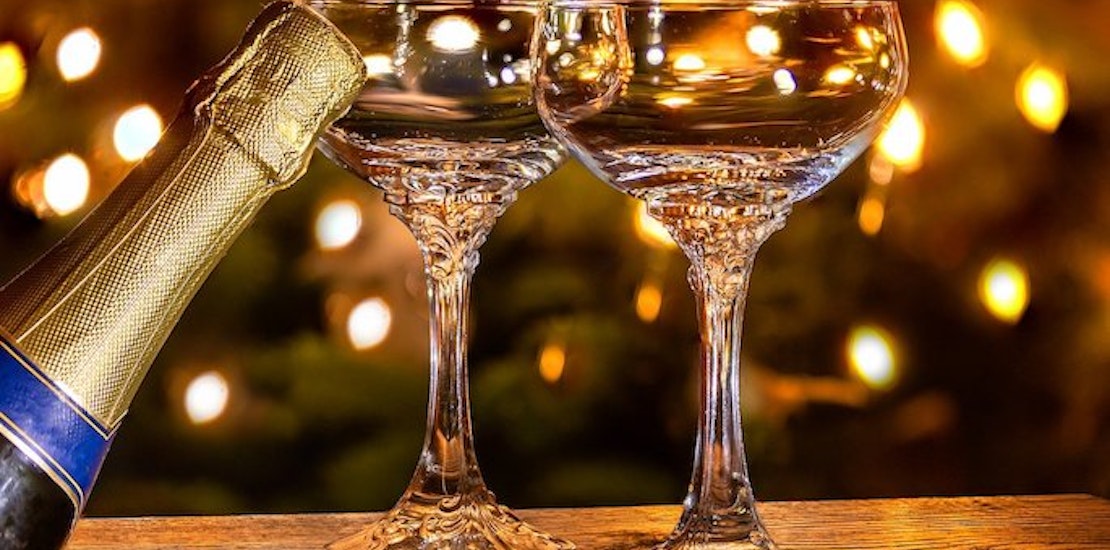 Pixabay
Whether or not you're into making New Year's resolutions this time of year, there are always simple easy steps you can take to pursue healthy goals all year long. Here are a few common New Year's resolutions and some SheSpeaks member-approved tools to help get you started.

Read More Books

If you can't remember the last time you got lost in a book, you're not alone. But it's never too late to pick back up where you left off. Reading is a wonderful way to destress at the end of the day. And the Amazon Kindle Paper White makes it easy to dive into just about any story you'd like. The ease of carrying an entire library around in one lightweight tablet definitely has its benefits. SheSpeaks member 1bets1 says, "Just treated myself to this on Amazon Prime day. It's awesome. I love to read in the park, and wasn't able to on sunny days with my kindle fire. This one is clearer than a paper book in the sun. Very happy with my purchase."




Get Out and Travel More
Whether just going for a hike locally or on a long road trip, traveling more is on many people's resolution lists this year. If you can make some time to go and explore a place that you've never been, even better. Warmer months are just around the corner, so the time to make those travel plans is now. The North Face Women's Borealis backpack is the perfect bag to bring on a camping/hiking trip or just as a piece of carry-on luggage. SheSpeaks member kaybug is very happy with her bag and says, "Let me just say ,I bought this bag and I'm extremely happy with it. It's very roomy and has plenty of storage. Overall it's lightweight and comfortable and always keeps the inside and its content dry ! My favorite part is that they've included a whistle just in case your ever in trouble or danger."

Don't Forget to Hydrate

Perhaps it sounds overly simple, but if you're looking for an easy New Year's resolution that come with tons of health benefits - drinking more water is where it's at. But for some, it's not quite as easy as it sounds. If you're not used to drinking enough water all day, remembering to drink the recommended 11.5 cups (for women) a day can be daunting. The large refillable Contigo Matterhorn Couture Stainless Steel Hydration Bottle can be your bestfriend when trying to remember to drink more water. Take this insulated bottle with you everywhere you go and water stays cool, fresh and ready to guzzle. SheSpeaks member SusanHN says of her bottle, "This is a great water bottle. It really keeps cold drinks cold and hot drinks hot for a long time. It is the easiest water bottle I've ever had to clean because it doesn't have any small parts and the rubber top is removable so a brush fits in easily. Plus, it comes in fun-looking designs."


Get Moving
Focusing on your health and fitness is a great way to start the New Year off right. Moving more comes with a slew of mental and physical benefits that you will likely see almost immediately. And what's a better way to get moving than fitness dancing, aka Zumba. Lots of our members swear by Zumba Fitness routines for the whole family and the great part is you can stream lessons from YouTube in your living room and get started right away. SheSpeaks member KarenMP31 says, "This is one of my favorite cardio classes to take. Its fun and fast moving so the hour flys by and give you a great workout. I esp like to do it after weights so I am burning fat (not carbs) and feel I have gotten a full body toning workout as well as cardio."

Get Organized

Getting organized can mean a lot of different things to different people. Whether this means coming up with an easy to follow money-saving budget each month or simply cleaning out your closet, organization is a skill that you can absolutely master in 2022. The detailed and easy to use Create 365 Happy Planner can be your manifesto on how to organize your daily life. SheSpeaks member twomomsmanykidsandmore loves that she can use this planner to help her budget and keep track of her children's appointments. She says, "Easy to organize my life and a mom of 7 kids. I absolutely love my Happy Planner. I have been using the 18 month calendar with the budget planner inserts. It keep me organized and on track for my five kids and all their appointments. I would be lost without my happy planner."

Do you have a New Year's Resolution you will try to stick to this year?

Have any tools to help along the way? Share your reviews here!