5 Outdoor Activities to Enjoy With Kids

By
SheSpeaksTeam
Mar 20, 2012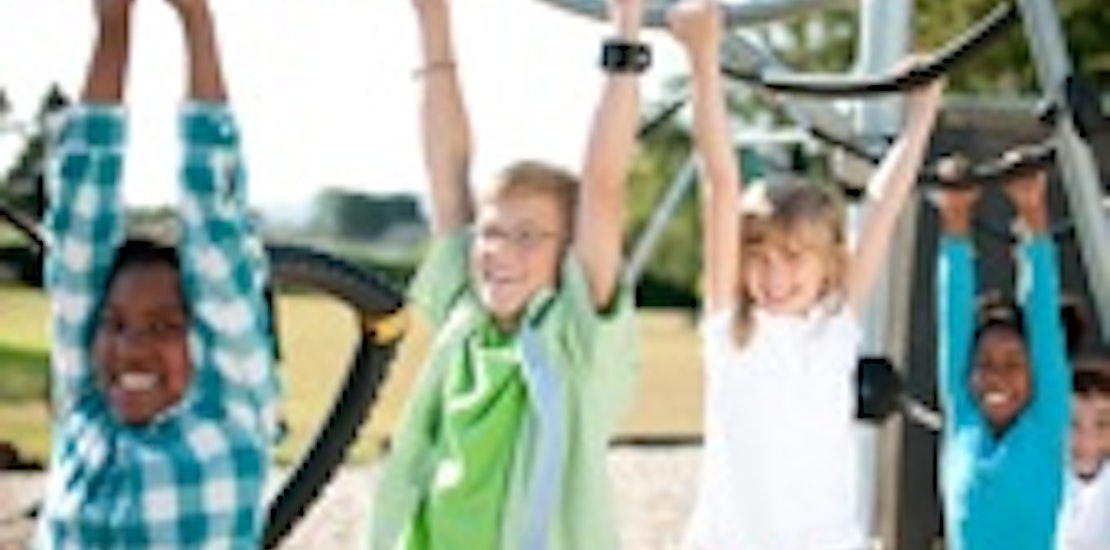 Remember those elementary school days when you couldn't wait to get outside in the warm weather to play hopscotch and foursquare with the other kids? We certainly do!
Winter is officially drawing to a close. Now that the weather is getting nicer with each passing day, they're anxious to go outside and play. If you're struggling to think of fun activities that your kids can enjoy in the warmer weather, don't worry! We've got you covered.
First, make sure that if your kids are going to play outside that they're going to be safe while doing it. Have them put sunscreen on before going outside. Even though it's not yet summer, sunburns can happen any time of the year. If they're going to be riding a bike or skateboarding, make sure they wear a helmet. Safety always comes first and foremost when planning outside activities.
So what are the latest outdoor games and activities you can enjoy with kids in the sunny weather. To be entered to win a giveaway prize this week, simply create a review for a children's toy or any children's product. This week we're also giving away a family pack of 4 tickets to the LittleMissAnn Concert in New York!
To get the list started one of our members has provided this brilliant idea, and if you like treasure hunts, you'll love Geocaching.
· Cross Step: Draw a 10 x 10 grid on your driveway or sidewalk with chalk and have each player stand in a square. As each player moves, have him or her cross out the square they were standing in. The rules of the game state that you can't step into a square that has already been crossed out. When a player can no longer take a step, they are out. The last player standing wins!
· Kick the Can:
This classic game is a mixture of hide-and-seek and tag. One person is designated as "it" and a can or similar object is placed in an open space. All other players run and hide while "it" closes their eyes and counts to a predetermined number. "It" then tries to find and tag all of the players. Any player that is tagged gets sent to a holding pen that's generally in plain sight of the can. A player who has not been caught can "kick the can" to set on of the caught players free. The game ends when all players have been tagged.
· Drop-and-Splat Painting: Before doing this activity, make sure your kids are wearing old clothes that you don't mind having get stained. You're going to need newspaper or a large piece of regular paper, plastic cups, water, straws, and food coloring. Fill several cups with water and take them outside. Add a few drops of food coloring to each cup to make different colors, and then lay the newspaper or paper on the ground. Put a straw in one of the cups of water and place a finger over the top of the straw so the water won't fall out. Hold the straw over the paper and release your finger from the straw so that water drops onto the paper. Have the kids experiment with releasing the water from different heights and seeing how the patterns will change.
· Giant Marbles:
Collect as many different sized sports balls as you can find, then make a circle in the yard with rope or a hoola-hoop. Place the balls in the circle and spread them out a little. Standing about 10 feet away, players will use one ball as the "shooter" and will take turns rolling the ball to try and knock as many balls out of the ring as they can without the player's ball going out of the ring. If a player knocks any balls out of the ring, they get to keep them and roll again. The game ends when all the ball have been knocked out of the circle, and the player with the most balls collected wins.
· Shark: Create "dens" on the ground out of hoola-hoops or towels. One child is the "shark" and all others are "fishes". Have the fishes start out standing in a den and when the shark says "Fishes, fishes cross my ocean", the fishes must move to a different den. If they are tagged by the shark while moving to a different den, they too become a shark. You can take dens away as the game progresses to make it even harder to move from one to the other, and make it harder to stay in the "safe" zone.
Now we'd like to hear from you! What outdoor activities do you love to do with your kids? Are you excited to get outside with them now that the weather is warmer? Share with us some of you favorite outdoor activities in the comments below! To be entered to win one of our giveaway prizes this week, create a review for a children's toy or any children's product. Reviews must be submitted by 6pm EST on March 26th, 2012.
Good luck!
| | |
| --- | --- |
| Step2 WaterWheel Activity Play Table | Franklin Sports NHL Mini Hockey Set |
| Pacific Play Tents Playchute 10' Parachute | Little Miss Ann Music Package |
Little Miss Ann Music Package includes:
A light blue t-shirt in size 2T, 4T, or 7T
A family pack of 4 tickets to the upcoming Little Miss Ann concert in New York on April 15th
To learn more about Little Miss Ann, you can check out her website, or check her out on Facebook!
The contest starts March 20th, 2012 and ends March 26th, 2012 at 6pm EST. Must be a US resident. No purchase necessary.
GOOD LUCK!