5 Must-Try Winter Activities & a $25 Visa Gift Card to Get Started. #SheSpeaksWinter

by
SheSpeaksTeam
is this the date @ED : BlogVO [categoryId=70162, blogId=145488, blogTitle=5 Must-Try Winter Activities & a $25 Visa Gift Card to Get Started. #SheSpeaksWinter, publishingDate=January 23, 2019 12:00 AM, maxResponses=null, noOfComments=null, fileId=32109, blogClosingDate=null, blogCommentClosed=null, blogCategoryId=70162, queryId=0, blogCategoryIdIndex=0, sharedCategoriesList=null, blogStatusId=34, commentsClosedFlag=false, categoryIdForLog=0, blogModuleCategoryId=0, blogFileVo=null, latestCommentsList=null, verticalCatSeoURL=null, currentDate=06/09/2023, blogLink=null, authorName=SheSpeaksTeam, authorLognId=SheSpeaksTeam, authorAcctId=67580, vosTypeid=3, searchTestId=0, searchStatusId=0, searchAuthorType=0, authorBlogNumber=0, surveyData1=null, surveyData1Desc=null, surveyData2=null, surveyData2Desc=null, pullQuoteMemberId=null, filePath=null, fileName=null, vosType=0, subhead=null, offerSubhead=null, description=null, creationTime=null, authorFname=SheSpeaks, verticalCategoryId=null, sectionId=0, imageFileVO=FilesVO [fileId=32109, filePath=null, fileName=null, fileLength=0, fileWidth=0, createdBy=0, createByUser=null, creationTime=null, lastModifiedBy=0, lastModifiedByUser=null, lastModifiedTime=null, mimeType=null, fileRef=null, fileSize=0, extension=null, title=null, body=null, completeFilePath=/pages/img/redesign/blogs/Winter Activities_01162019110903.png, height=350, width=350, maxHeight=480, maxWidth=360, displayWidth=350, displayHeight=350, fileStatusId=0, searchKeyword=null, searchFlag=false, queryId=0, isExists=true], seoURL=5-Must-Try-Winter-Activities-25-Visa-Giveaway, seoTitle=null, pullQuotesList=null, pullQuote=null, pullQuoteId=0, searchFlag=false, authorByLine=null, authorDesc=null, authorLink=null, authorFileVO=FilesVO [fileId=42371, filePath=null, fileName=null, fileLength=0, fileWidth=0, createdBy=0, createByUser=null, creationTime=null, lastModifiedBy=0, lastModifiedByUser=null, lastModifiedTime=null, mimeType=null, fileRef=null, fileSize=0, extension=null, title=null, body=null, completeFilePath=/pages/img/membersnaps/SheSpeaks_Logo_Symbol_Only_10182021080530.jpg, height=1777, width=1777, maxHeight=50, maxWidth=50, displayWidth=50, displayHeight=50, fileStatusId=0, searchKeyword=null, searchFlag=false, queryId=0, isExists=true], authorFileId=42371, authorType=0, storyImgFileVO=null, storyImgFileId=0, videoHtml=, authorImageFileId=0, authorImageFileVO=null, previousCategoryId=null, previousBlogStatusId=0, fromBlogDetails=0, blogCategoryName=Entertainment, blogCategoryUrl=null, blogCategoryDesc=null, defaultImage=false, tags=null, optionIds=null, tagOptionId=null, tagId=null, tag=null, tagID=0, tagDetails=null, tagIds=null, testId=0, extBlogURL=null, extBlogStatus=0, bloggerSince=null, extBlogLimit=0, authorTestsList=[], blogURL=, blogName=, bloggerProfileId=0, sliderBlog=false, eventonHome=false, vosonHome=false, partyAndGiveawayDate=02/10/2019, imageCredit=null, pullQuoteMemId=null, offerSubHead=null, subHead=null, displayOrder=0,includeInGoogleSearch=false]
Jan 23, 2019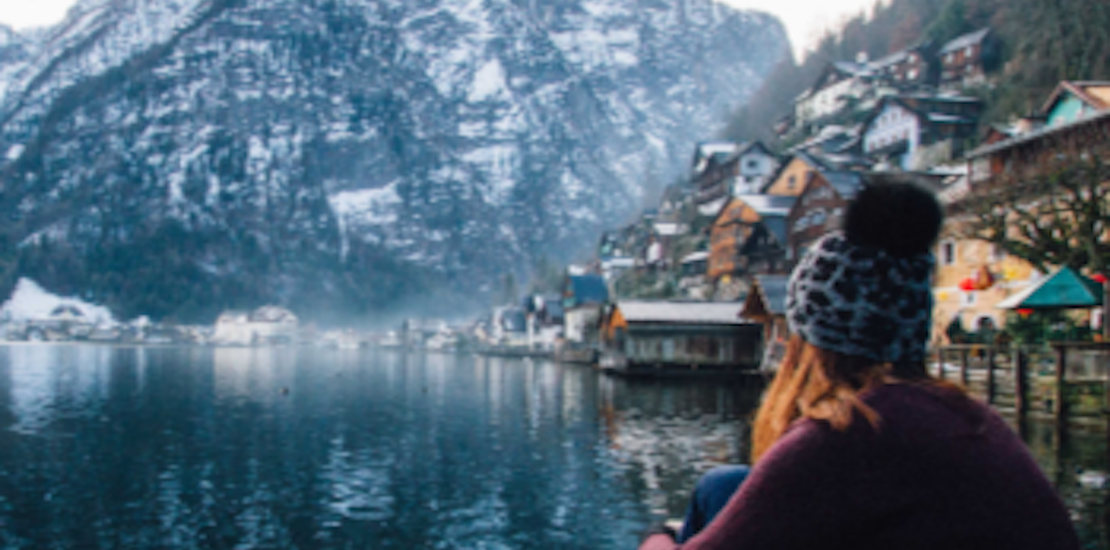 When the winter season rolls around, we generally put on our lazy cap and hibernate because we are under the impression that snow = no fun activities. Don't let the chilly weather stop you from having a blast this season!
Here are 5 must-try winter activities that will keep the fun going all year round. Plus, enter to win a $25 Visa gift card to get started!
Rent Out a Hot Tub at the Spa
This is the best way to balance between hot and cold temperatures. While the water keeps your body warm, the cool air gives that relaxing effect. Perfect for a romantic date or a girls' night out, especially while sipping on a glass of wine!
Winter Themed Photoshoot
You can never go wrong with a fun photoshoot! This is a great way to get priceless photos of your kids as well as add content to your social media accounts and/or blog. Grab your girlfriends, family, or significant other to capture those special moments!
Indoor Fort
If it really is too much to go outside, bring out your inner creative self by building an indoor fort. Take creative control and design a cozy space where you can watch a movie and enjoy delicious snacks with the people you love most. A great way to stay indoors during this chilly season!
Visit Your Nearest Ice Castle
One of the coolest winter destinations! Though there are only a few Ice Castle locations across the United States, it's worth it to plan a road trip to see one. Or check out if your town has similar activities such as sculpture carving or ice skating shows. If not, create your own sculpting project in your own backyard.
Ziplining
Yes, you read that correctly. Ziplining isn't just for the warmer seasons; it's a great way to feel that sense of adventure all year long. Without buzzing insects, this activity is ten times more fun, even in the cold. Check out winter resorts and family ski or tubbing parks. There are more ziplining locations open during the winter than you may realize.
What are your favorite winter activities? Tell us for the chance to win a $25 Visa gift card!
*One lucky constestant will be chosen at random to receive a $25 Visa gift card. Giveaway is open through February 10th, 2018 to U.S. residents at least 18 years of age. Entrants must be a member of SheSpeaks. If you are not a member, click here to join. Winner will be notified by email.
Update: Thanks to all who entered! Congrats to our winner, SheSpeaks member Melmart1.