5 Fabulous Moisturizers: From New and Trending To Tried and True

By
SheSpeaksTeam
Sep 25, 2020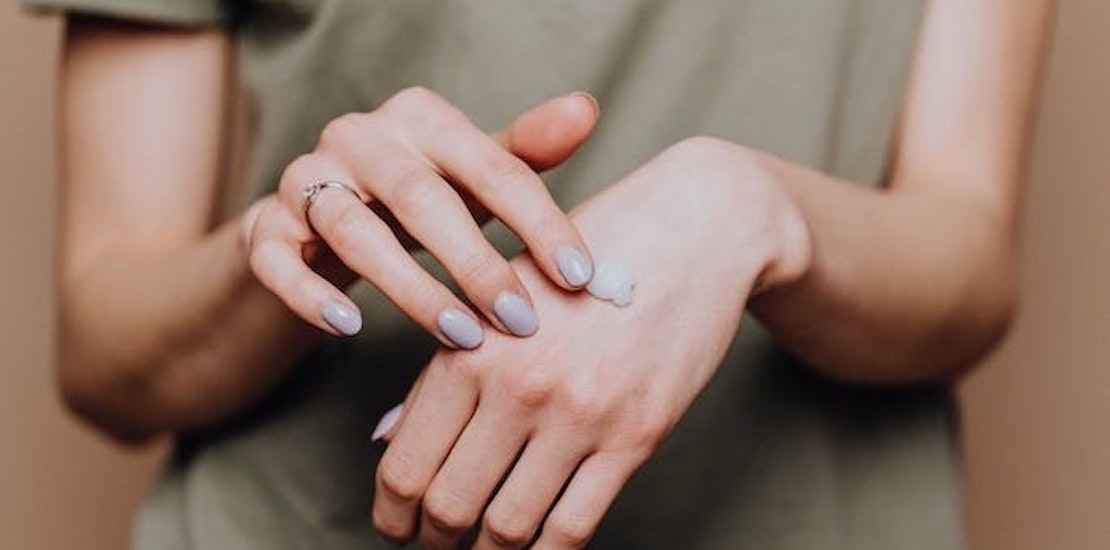 Karolina Grabowska/Pexels
Fall is here and that means adding extra layers like sweaters, hats and scarves. But it also means adding that extra layer of skin moisturizer to protect against the cooler and dryer weather. Here are just a few of our tried and true fave creams and some new ones we can't wait to try:


Eucerin Dry Skin Therapy Calming Creme
For the seriously thirsty skin, this moisturizer will not only soothe you but it works especially well for dry cracked hands and feet. SheSpeaks members rate and recommend this product highly for those who are looking for a deep moisturizer.

Member Haboobafoofa rates the cream 5 stars and says, "Great moisturizing cream! My son gets extremely dry skin during our harsh winters so doctor recommended Eucerin. Leaves your skin soft and moisturized." And member Trwinans writes, "Just bought this the other day and im addicted to it. It doesnt leave me oily like other lotions."

Mother Dirt Moisturizer (Microbiome Skincare)

Most of us may be used to consuming probiotics (the happy gut bacteria) in the form of yogurts, smoothies, pills, gummies and kefir drinks. But the latest trend in probiotics is focusing on treating the microbiome on our skin.

The main goal of probiotic skincare is creating, balancing and maintaining a healthy skin microbiome (the microorganisms that live on our skin and play a vital role in the immune system and skin appearance.) Mother Dirt Moisturizer is a popular and affordable brand for those who wish to attain that natural glow by adding probiotics into their skincare routine.


Olay Regenerist Regenerating Serum
If you're looking for a well-loved and right-off-the-pharmacy-shelf convenient moisturizer, then you can't go wrong with Olay Regenerist Regenerating Serum. The serum is said to improve skin's elasticity and goes on smoothly with plumping hydration.

Our members give it high marks too. Member Csdorsett has made it a part of her nightly routine for years saying, "I have used this product now for almost 8 years. I have never been disappointed. The serum glides on so evenly. ... I love the ritual of bedtime because of this serum."

Hempz Age Defying Herbal Moisturizer

Hemp seed oil is another trending product being used as something of a cure-all, but this is for good reason. Hempz Age Defying Herbal Moisturizer, which contains 100% hempseed oil, is said to moisturize skin without clogging pores. Hemp seed oil can also balance out the oils in your skin and bring them to a healthier level.

SheSpeaks member Classysarah says, "Love the light fragrance this has. It provides great hydration all day long without feeling greasy! Also, it helps firm up the skin, which is a plus!"


Lush Ro's Argan Body Conditioner
Think of it as an argan conditioner for your skin. Fans of the product gush about the subtle fruity rose scent and serious hydration benefits. The moisturizer is infused with the almond and argan oils that are popular in many beauty products.

SheSpeaks member Stephaniepowers reviews the product and says, "I adore this product and this scent... Tons of uses also. I use it as a lotion, a body conditioner or most often as shaving cream. It works great for all three. Your skin will stay smooth and rose-scented for hours."

Have you tried any of these? What do you think?

Do you have a favorite moisturizers you use all year round or break out for the cooler months? Leave your skin care reviews here!