5 Children's Book For Every Home Library

By
SheSpeaksTeam
Mar 04, 2022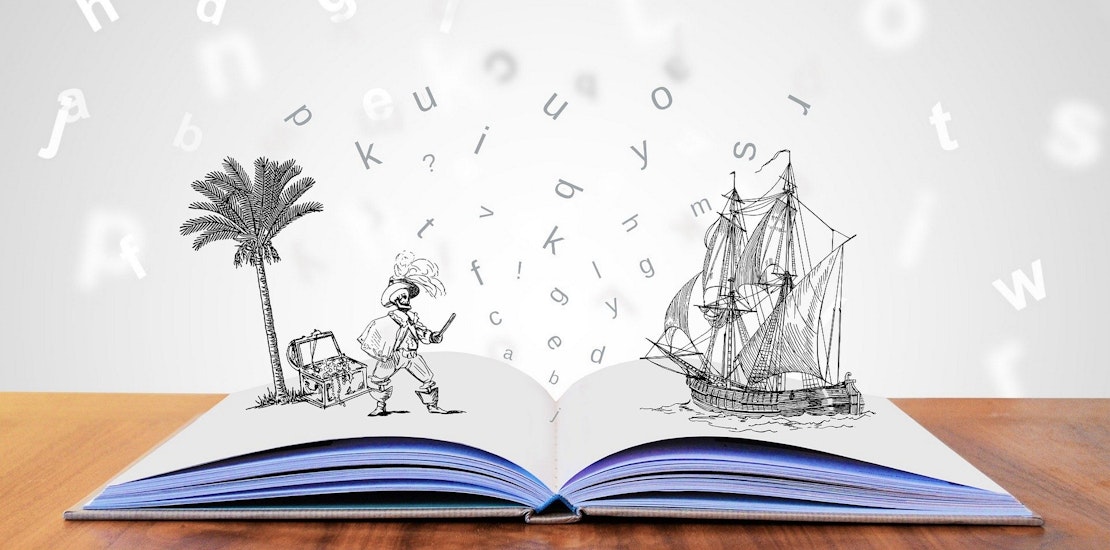 Pixabay
From classics to newer reads, our members definitely have their favorite tales to share with kids. Here are a few SheSpeaks approved children's books that should be on every child's library.

If You Give a Mouse a Cookie by Laura Numeroff

This delightful and humorous book is part of a whole series of children's stories that center around the adventures of a very cheeky and cute little mouse. Sure to get giggles out of your kids, this books is not only funny but has some pretty great illustrations that help tell the story as well. The series also includes other characters like Dog, Moose, Pig and Cat. SheSpeaks member KristenM09 loves the series and that it comes with an important lesson. She says, "A forever classic that will never get old, it teaches the lesson if you give someone an inch they'll take a mile ..cute and one of my daughter's favorite of all times!"




Goodnight Moon by Margaret Wise
Generations of children have grown up with the bedtime story of Goodnight Moon by Margaret Wise. First published in 1947, this book is just as meaningful and endearing to families everywhere as it was decades ago. The story is told in a very routine way with repetitive language that helps children say goodnight to the day and feel ready for sleep. SheSpeaks member rawdogs says, "Goodnight Moon is one of our families all time favorite book. It has helped us as parents prepare our kids for bed, using it as an indicator that its lights out and time to go to bed. It has been so well used that we have all memorized the words in Goodnight Moon, we absolutely love it and it is very dear to our hearts! Thank you!"

Amazing Grace by Mary Hoffman

We recently shared a list of books as tools to educate our kids about racism and Amazing Grace by Mary Hoffman is a perfect example of an entertaining and beautiful book that tackles confusing ideas about race a gender that our kids face each day. The book is perfect for elementary aged children and centers around an African American girl who has been told by family she can be anything she wants to be. But when she wants to play the part of Pan in her school's production of Peter Pan, things get complicated. Aimée Felone from The Guardian says, "What I love about Amazing Grace is that it not only shows us that Grace can (of course) be Peter Pan, but makes us question where and when racist thoughts begin and who teaches us them."



Love You Forever by Robert Munsch
Full disclosure; you probably won't be able to make it through this book without tears in your eyes - but the tears are a testament to how well written and illustrated this classic truly is. The story spans the time of a mother taking care of her baby son all the way up to the mother being taken care of by her grown son. SheSpeaks member Rosalbamomoftwo says this book is a favorite, "My kids and I love this book beautiful story that always makes us feel good at night time. Classic but lovely book that everyone should have. Helps discuss life stages."


Love Is Walking Hand in Hand by Charles M. Schulz

From the man who brought us the much beloved Charlie Brown and Peanuts, this is a nostalgic book that has been shared by both children and adults for decades now. It is a great way to point out how important the little gestures in life can be, a very simple almost philosophical look at love that both children and adults will understand. SheSpeaks member ICandyGirl says, "What a sweet book. This is the sweetest book. It's just so simple, a whole bunch of quotes about "Love is..." with the Peanuts characters. Everything from "Love is meeting someone by the pencil sharpener" to "Love is the whole world." I have my mom's original version form 1965 but there is a newer version out too. It's beautiful to read to kids and also for adults to share."


What is your favorite children's book?

Share your book reviews with us here!