29 Ways to Spend Your Extra Day! Plus, win a $75 Visa card in the #SheSpeaksLeapDay giveaway

by
SheSpeaksTeam
is this the date @ED : BlogVO [categoryId=70162, blogId=145685, blogTitle=29 Ways to Spend Your Extra Day! Plus, win a $75 Visa card in the #SheSpeaksLeapDay giveaway, publishingDate=February 26, 2020 12:00 AM, maxResponses=null, noOfComments=null, fileId=37510, blogClosingDate=null, blogCommentClosed=null, blogCategoryId=70162, queryId=0, blogCategoryIdIndex=0, sharedCategoriesList=null, blogStatusId=34, commentsClosedFlag=false, categoryIdForLog=0, blogModuleCategoryId=0, blogFileVo=null, latestCommentsList=null, verticalCatSeoURL=null, currentDate=12/05/2022, blogLink=null, authorName=SheSpeaksTeam, authorLognId=SheSpeaksTeam, authorAcctId=67580, vosTypeid=3, searchTestId=0, searchStatusId=0, searchAuthorType=0, authorBlogNumber=0, surveyData1=null, surveyData1Desc=null, surveyData2=null, surveyData2Desc=null, pullQuoteMemberId=null, filePath=null, fileName=null, vosType=0, subhead=null, offerSubhead=null, description=null, creationTime=null, authorFname=SheSpeaks, verticalCategoryId=null, sectionId=0, imageFileVO=FilesVO [fileId=37510, filePath=null, fileName=null, fileLength=0, fileWidth=0, createdBy=0, createByUser=null, creationTime=null, lastModifiedBy=0, lastModifiedByUser=null, lastModifiedTime=null, mimeType=null, fileRef=null, fileSize=0, extension=null, title=null, body=null, completeFilePath=/pages/img/survey/child jump - Copy_02142020095151.jpeg, height=306, width=350, maxHeight=480, maxWidth=360, displayWidth=350, displayHeight=306, fileStatusId=0, searchKeyword=null, searchFlag=false, queryId=0, isExists=true], seoURL=29-Ways-to-Spend-Your-Extra-Day-Plus-win-a-75-Visa-in-the-SheSpeaksLeapDay-giveaway, seoTitle=null, pullQuotesList=null, pullQuote=null, pullQuoteId=0, searchFlag=false, authorByLine=null, authorDesc=null, authorLink=null, authorFileVO=FilesVO [fileId=42371, filePath=null, fileName=null, fileLength=0, fileWidth=0, createdBy=0, createByUser=null, creationTime=null, lastModifiedBy=0, lastModifiedByUser=null, lastModifiedTime=null, mimeType=null, fileRef=null, fileSize=0, extension=null, title=null, body=null, completeFilePath=/pages/img/membersnaps/SheSpeaks_Logo_Symbol_Only_10182021080530.jpg, height=1777, width=1777, maxHeight=50, maxWidth=50, displayWidth=50, displayHeight=50, fileStatusId=0, searchKeyword=null, searchFlag=false, queryId=0, isExists=true], authorFileId=42371, authorType=0, storyImgFileVO=null, storyImgFileId=0, videoHtml=, authorImageFileId=0, authorImageFileVO=null, previousCategoryId=null, previousBlogStatusId=0, fromBlogDetails=0, blogCategoryName=Entertainment, blogCategoryUrl=null, blogCategoryDesc=null, defaultImage=false, tags=null, optionIds=null, tagOptionId=null, tagId=null, tag=null, tagID=0, tagDetails=null, tagIds=null, testId=0, extBlogURL=null, extBlogStatus=0, bloggerSince=null, extBlogLimit=0, authorTestsList=[], blogURL=, blogName=, bloggerProfileId=0, sliderBlog=false, eventonHome=false, vosonHome=false, partyAndGiveawayDate=03/15/2020, imageCredit=null, pullQuoteMemId=null, offerSubHead=null, subHead=null, displayOrder=0,includeInGoogleSearch=false]
Feb 26, 2020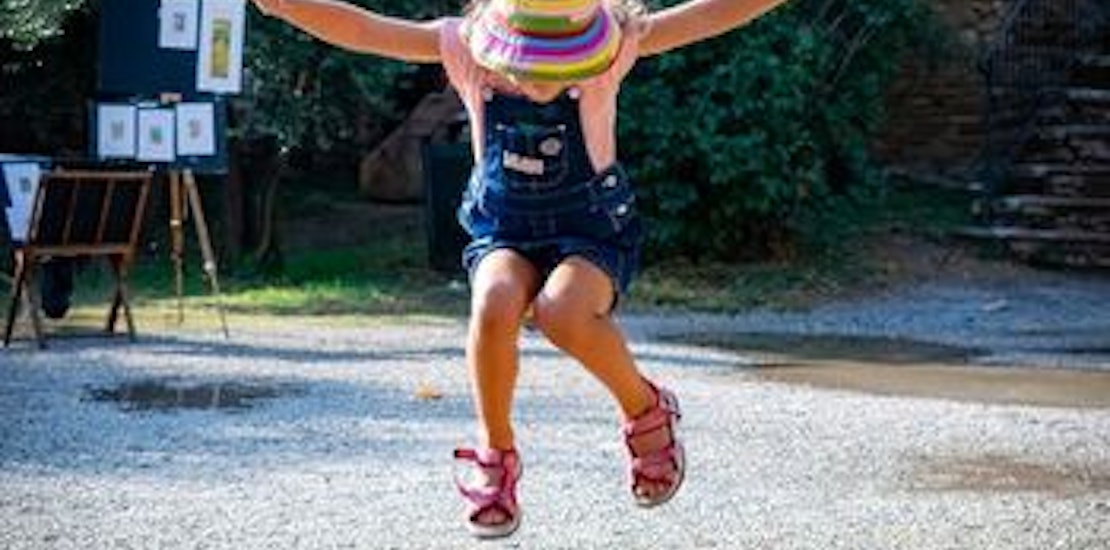 Get ready for Leap Day! Every four years, we are lucky enough to get an extra day added to the calendar. And this year, February 29th is even more special because it's a Saturday. That's definitely a reason to celebrate! Looking for ideas to make the most of your extra day? We've got you covered.
Check out these 29 ideas to spend February 29. Plus, enter to win a $75 Visa gift card!
Go Leap Year Themed
Take action photos of your friends or family leaping. It's the perfect status update for your social media account!
Or better yet, post a leaping video on TikTok.
3. Watch the 2010 rom-com movie
Leap Year
, starring Amy Adams.
4.
Write a letter
to yourself or your kids that you will open on the next Leap Day. Make sure to put a note in your electronic calendar for February 29, 2024 to remind yourself to read it (and where you hid it!)
5.. Visit a trampoline park or bounce center to literally
leap the day away
.
6. Celebrate a
Leap Day birthday
. Happy birthday to the 85 SheSpeaks members who are born on Feb 29! If you know someone who was born that day, make sure it is a big deal. After all, their birthdays don't come around every year!
7. Do you know the
Leap Day William
video from
30 Rock
? Check it out
here
.
Time for Entertainment
Binge on the Netflix shows you haven't had time to watch. Our favorites? Love is Blind (relationship reality show), Cheer (docu-series about Navarro College's competitive cheerleading team) and Zumbo's Just Desserts (Australian baking competition with a twist)
Binge on DisneyPlus to see the classic movies you haven't seen in years. We're excited to watch the first, and original versions of Honey I Shrunk the Kids (they just announced a reboot starring Rick Moranis & Josh Gad), Home Alone, The Little Mermaid and Toy Story.
Head to the theater to watch Emma if you like romance, Impractical Jokers: The Movie if you like silly laughs or The Invisible Man if you like thrillers.
Plan a scavenger hunt around the house (or around town) with clues for family and friends to participate. It's a great way to visit places you don't have time to go to the rest of the year.
12.
Classic game day
. This year is the 60th Anniversary of Etch-A-Sketch and the 85th anniversary of Monopoly. Celebrate by spending a day re-living your youth! Plus, check out the
Etch-A-Sketch anniversary editions
that will be released throughout the year, including versions that pay homage to Stan Lee, the Rubik's Cube, and even Monopoly!.
13. Start - and finish - a puzzle. When do you ever have time for that?
It's All About the Food
14. A
lison Roman had a viral recipe last year that people started calling
#TheStew
. This year, she's out with a new Stew recipe that's also delicious. Watch the YouTube video of her making it
here
.
15. In the spirit of leaping, how about eating some frog legs? Or better yet, decorate
cupcakes
to look like little frogs! And of course, a
green cocktail (adult, or not)
would be a perfect addition.
16. Pin some new dinner ideas to
mix up your weeknight recipe routine
here
.
17. Check out all the trending
Bon Appetit videos
- they are long, simple and surprisingly addictive. Our favorites are
Almost Every Way
and
One of Everything
.
Do something new
Have you been pondering a decision in your life - big or small? It's the prefect day to take that leap!
Get a new look - fun haircut, different makeup, fun nail polish or whatever else you've been wanting to try.
20. Have snow? Act out the scene from
Frozen
! Or just watch
this adorable version
from Kristi Michele's daughter Madelyn.
21. Is it time for a
new pet
? There's no better time to add a little more love to your life. Even better - stay at the
Home2 Suites by
Hilton Biloxi North/D'Iberville
where you can practice fostering a dog during your hotel stay!
22. Plan your
summer vacation
. Check out
this guide
for an affordable place to visit in every state in the country.
Do something for yourself... or others
Get out outside and hike or take a walk. 29 miles may be too much, but what about 2.9 miles?
Volunteer or donate. What about $29 to your favorite charity, 29 cans to a local food pantry or 29 pairs of socks to a shelter?
On this last day of American Heart Month, make a plan for taking care of your heart the rest of the year.
Reconnect with an old friend.
Meditation or spa day!
Random act of kindness: pay for the coffee of the person in line behind you, give a stranger a compliment, or pick up litter at the park
Nothing! You work hard the rest of the year. Take your extra day and just relax!
What are you doing on Leap Day this year? Tell us to win a $75 Visa gift card!
#SheSpeaksLeapDay Giveaway
*One lucky contestant will be chosen at random to receive a $75 Visa gift card. Giveaway is open through March 15th, 2020 to U.S. residents at least 18 years of age. Entrants must be a member of SheSpeaks. If you are not a member, click here to join. Winner will be notified by email.

Update: Thanks to all who entered! Congrats to our winner, SheSpeaks member Rrfpresident.