12 Days of SheSpeaks Day 9: Win a TV/Movie Gift Package! #thankFULL

by
SheSpeaksTeam
is this the date @ED : BlogVO [categoryId=70162, blogId=145279, blogTitle=12 Days of SheSpeaks Day 9: Win a TV/Movie Gift Package! #thankFULL , publishingDate=December 13, 2017 12:00 AM, maxResponses=null, noOfComments=null, fileId=30582, blogClosingDate=null, blogCommentClosed=null, blogCategoryId=70162, queryId=0, blogCategoryIdIndex=0, sharedCategoriesList=null, blogStatusId=34, commentsClosedFlag=false, categoryIdForLog=0, blogModuleCategoryId=0, blogFileVo=null, latestCommentsList=null, verticalCatSeoURL=null, currentDate=10/27/2021, blogLink=null, authorName=SheSpeaksTeam, authorLognId=SheSpeaksTeam, authorAcctId=67580, vosTypeid=3, searchTestId=0, searchStatusId=0, searchAuthorType=0, authorBlogNumber=0, surveyData1=null, surveyData1Desc=null, surveyData2=null, surveyData2Desc=null, pullQuoteMemberId=null, filePath=null, fileName=null, vosType=0, subhead=null, offerSubhead=null, description=null, creationTime=null, authorFname=SheSpeaks, verticalCategoryId=null, sectionId=0, imageFileVO=FilesVO [fileId=30582, filePath=null, fileName=null, fileLength=0, fileWidth=0, createdBy=0, createByUser=null, creationTime=null, lastModifiedBy=0, lastModifiedByUser=null, lastModifiedTime=null, mimeType=null, fileRef=null, fileSize=0, extension=null, title=null, body=null, completeFilePath=/pages/img/redesign/blogs/day9_blogpost_12122017114907.png, height=350, width=350, maxHeight=480, maxWidth=360, displayWidth=350, displayHeight=350, fileStatusId=0, searchKeyword=null, searchFlag=false, queryId=0, isExists=true], seoURL=12-Days-of-SheSpeaks-Day-9-Win-a-TV-Movie-Gift-Package-thankFULL, seoTitle=null, pullQuotesList=null, pullQuote=null, pullQuoteId=0, searchFlag=false, authorByLine=SheSpeaksTeam, authorDesc=Powered by women who love to share what's HOT in reviews, deals & recipes., authorLink=null, authorFileVO=FilesVO [fileId=42371, filePath=null, fileName=null, fileLength=0, fileWidth=0, createdBy=0, createByUser=null, creationTime=null, lastModifiedBy=0, lastModifiedByUser=null, lastModifiedTime=null, mimeType=null, fileRef=null, fileSize=0, extension=null, title=null, body=null, completeFilePath=/pages/img/membersnaps/SheSpeaks_Logo_Symbol_Only_10182021080530.jpg, height=1777, width=1777, maxHeight=50, maxWidth=50, displayWidth=50, displayHeight=50, fileStatusId=0, searchKeyword=null, searchFlag=false, queryId=0, isExists=true], authorFileId=42371, authorType=0, storyImgFileVO=null, storyImgFileId=0, videoHtml=, authorImageFileId=0, authorImageFileVO=null, previousCategoryId=null, previousBlogStatusId=0, fromBlogDetails=0, blogCategoryName=Entertainment, blogCategoryUrl=null, blogCategoryDesc=null, defaultImage=false, tags=null, optionIds=null, tagOptionId=null, tagId=null, tag=null, tagID=0, tagDetails=null, tagIds=null, testId=0, extBlogURL=null, extBlogStatus=0, bloggerSince=null, extBlogLimit=0, authorTestsList=[], blogURL=, blogName=, bloggerProfileId=0, sliderBlog=false, eventonHome=false, vosonHome=false, partyAndGiveawayDate=12/18/2017, imageCredit=null, pullQuoteMemId=null, offerSubHead=null, subHead=null, displayOrder=0]
Dec 13, 2017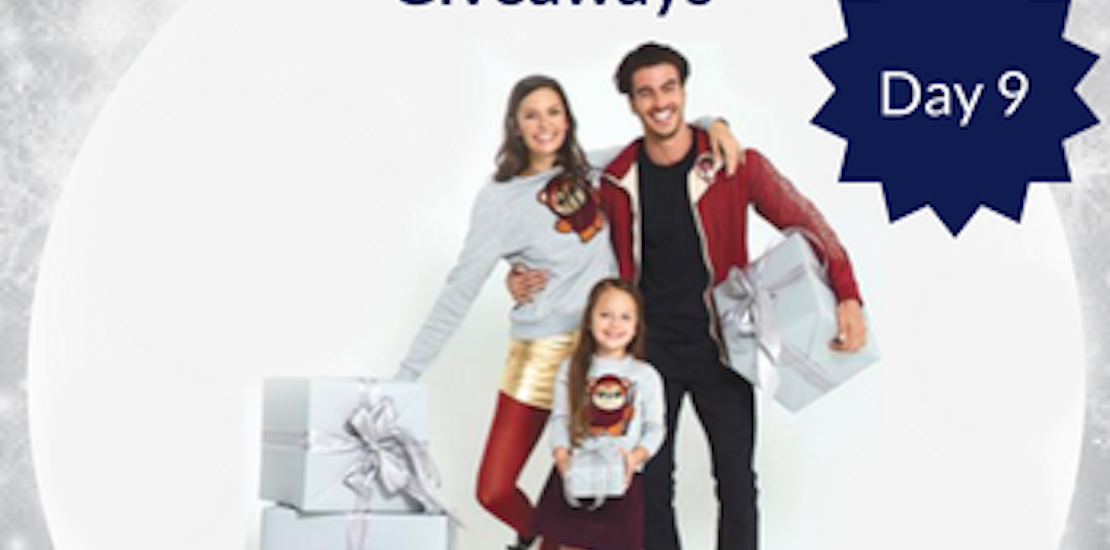 If you understand what Olenna Tyrell meant when she said "You're a dragon. Be a dragon."...
If you know which House the sorting hat would put you in: Gryffindor, Hufflepuff, Ravenclaw or Slytherin...
If you want your next vehicle to be the Millennium Falcon...
If you wish your relationship with your mom was like Rory & Lorelai's...
If you can lose yourself in a good movie or spend hours binging on TV... then you are the perfect winner of the 12 Days of SheSpeaks Day 9 prize!
The choices of what to buy are endless, but here are just a few of our favorites: R2-D2 App Enabled Droid, Mickey Mouse Makeup Bag, Stranger Things Hawkins Duffel Bag, The Golden Girls Monopoly, or the many t-shirts they have from everything from Harry Potter, The Handmaid's Tale, Grey's Anatomy, Elf, Mean Girls and much more.
What TV & Movies are you #thankFULL for? Enter Day 8 of our giveaway by answering the question in the box below. Then you'll unlock more ways to enter!
Remember that for every entry, $1 will be donated to our charity partner, Feeding America, to help fight hunger in this country (up to $1,000). Find out more info here.

You can still enter Days 1-8! Find out the details here and come back every weekday through Monday, December 18th for more giveaways!
Note: Comments on this blog post will not count as entries. BoxLunch, a partner of Feeding America, provided this gift card for free.