11 Warm Beverages for Cold Days

By
savvyjulie
Dec 21, 2011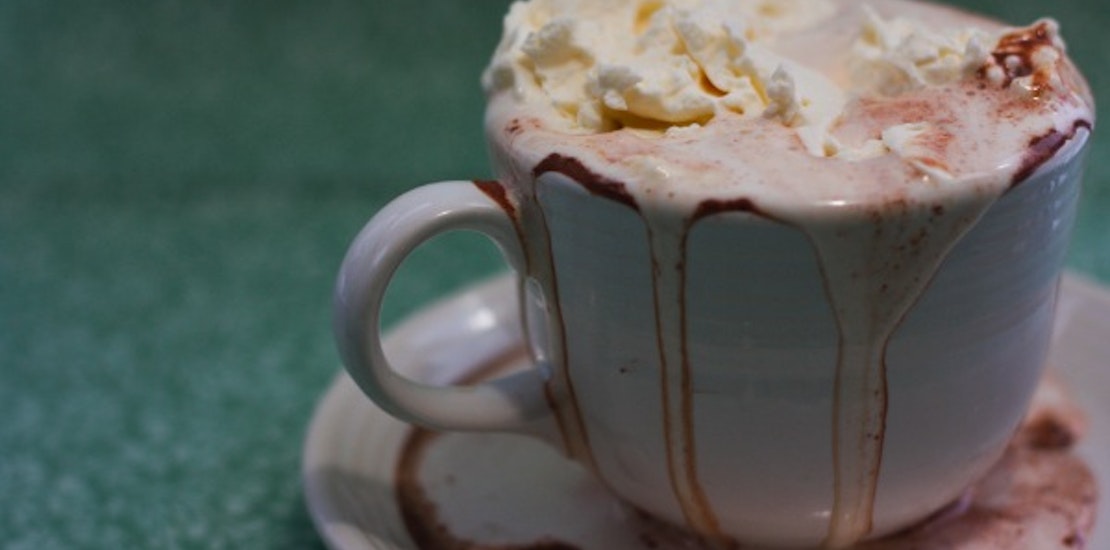 Few things are more comforting on a cold winter day than a hot mug of coffee, cocoa, or tea. Personally, I rarely go a day in the winter without at least two cups of tea or chai. Here, I share 11 of my favorite hot beverage recipes. May they warm you from the inside-out.
Hot Buttered Rum in a Crockpot from A Year of Slow Cooking

Grown-Up Hot Chocolate with Homemade Bailey's Marshmallows from How Sweet It Is
Hot Peppermint Patty from Bon Appetit
Hot Vanilla Cider from Shutterbean
Moroccan Mint Tea from Cooking Light
Mulled Apple Cider from Dolcetto Confections

Mulled Red Wine from Savvy Eats
Perfect Hot Chocolate for One from Savvy Eats
Pumpkin Pie White Hot Chocolate from Closet Cooking

Spiced Pomegranate Apple Cider from Good Life Eats
Wassail Punch from The Kitchn
What's your favorite hot drink?
Photo credits: Perfect Hot Chocolate from Savvy Eats,Grown-Up Hot Chocolate from How Sweet It Is,Mulled Red Wine from Savvy Eats, Spiced Pomegranate Apple Cider from Good Life Eats