11 Books to Capture the Magic of the Season
By
jonbonjovious
Dec 07, 2011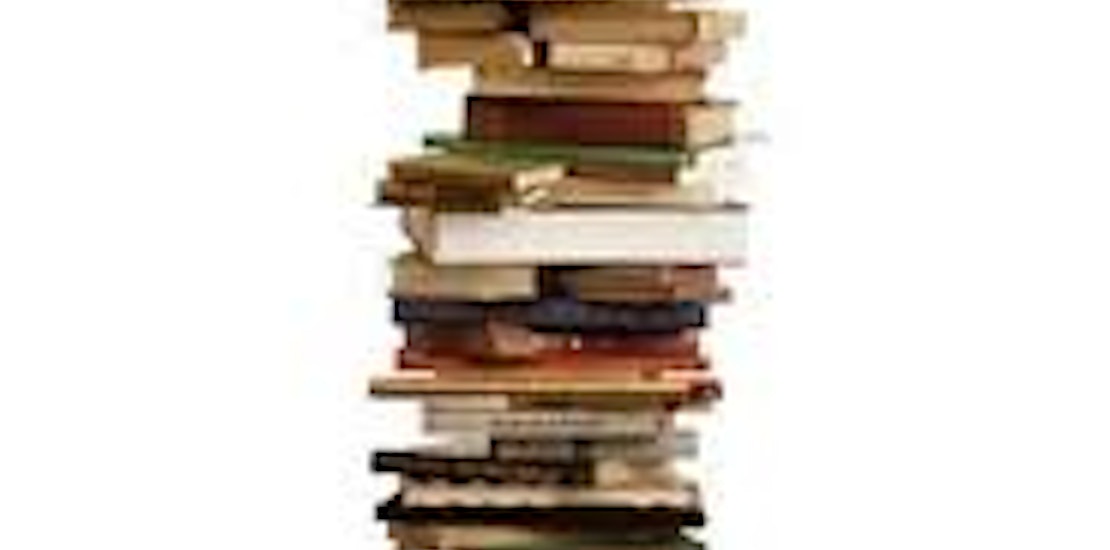 Penguin Young Readers Group has all of our favorite characters - Madeline, Skippyjon Jones, Angelina Ballerina, Mr. Men, Charlie & Lola, and Pinkerton, but this holiday season, Penguin Young Readers has a selection of beautiful books that perfect to both give and receive. Whether celebrating times classics such as The Snowy Day or The Night Before Christmas in a fresh and original way, or introducing young readers to a brand new holiday story, including Jan Brett's Home for Christmas, these books capture the magic of the season.
We love Christmas books! Every year at the beginning of Advent, I wrap enough books for each night of the season and two for each Sunday. The children love the surprise of unwrapping a present each night and snuggling up with a perfect Christmas book. It makes each book *new* each year! This year, the children are especially excited because we have a brand new stack of books generously sent from Penguin Young Readers Group that will enthrall them for the season. Of course, my avid young readers dug into the books when the mailman delivered them. They now each have their favorite and are already trying to remember the sizes so they will know which present (book) to unwrap next Sunday!
In 1962, a little boy named Peter put on his snowsuit and stepped out of his house and into the hearts of millions of readers. The Snowy Day transformed children's literature with its pioneering portrayal of an African-American child and the charming story and artwork that won it the Caldecott Medal.. Featuring eight pages of bonus material and a festive cover, this oversized version of Keats's beloved book is a must-have.
Of course this book is a classic that every child has heard and loved. Peter is *every child* and every child can identify with the first snow fall and Peter's adventures. My children are no exception. This book stays on our shelf all year and in the heat of July, we read it again to remember that eventually, we MIGHT - just MIGHT - get a snowfall in SC later in the year. I especially love this edition of The Snowy Day because of the bonus material in the back. I love the history of how Ezra Jack Keats created the character Peter and the process by which he created the artwork.
New York Times bestselling author Susan Jeffers brings this fairy tale re-issue to fresh life with exquisite innovative jacket art, colored and newly rendered interior and gold foil borders in a stunning large format. With beautiful art that jumps off the page, Hansel and Gretel's familiar story will enchant a new generation of readers on those dark winter nights.
The artwork in this edition of Hansel and Gretel is stunning. The attention to details, the attention to detail of each illustration, and the over-sized format give this re-telling of the Grimm brothers classic a new feel. Of course, the Grimm Brothers version does have Gretel pushing the witch in the oven which took my three-year old back just a little bit, but even MESS was glad that Hansel and Gretel made it back to their father safely!
THE GINGERBREAD GIRL GOES ANIMAL CRACKERS by Lisa Cambell Ernst (Dutton; 9780525422594; October 13, 2011; Ages 3-5; $16.99)
In a sequel to her immensely successful GINGERBREAD GIRL, Lisa Campbell Ernst cooks up a new batch of cookie friends – the animal crackers! The animal crackers think they know better than the Gingerbread Girl, but when they get caught by the sly fox, it's up to Gingerbread Girl to save the day.
What a funny story that takes the story of The Gingerbread Boy a step ahead! For the Gingerbread Girl's birthday, the baker and his wife have wrapped up some new friends, The Animal Crackers, and these feisty new friends think they can outsmart the fox! This book is so much fun and would be a perfect read for a pre-school class learning animal sounds! Each animal cracker gets his own rhyme that children will love to hear, and the repetition of The Animal Crackers chant is fun for all to cheer!
Christmas Classics Beautifully Retold
On the first day of Christmas, it begins. The astounding talent of Laurel Long brings this beloved carol to life with breathtaking style. Set against a Renaissance countryside, nine ladies dance in the glowing moonlight among bird-shaped topiaries. Each day brings a new gift, and like each verse of the song, the previous gifts are repeated in every illustration, culminating in a staggering spread featuring them all.
This is, perhaps, my FAVORITE of the Christmas books from Penguin Young Readers. From the seemingly glowing illustrations to the thickness of the paper to the intricate details of each page's illustration, this book is astonishing. Each page is its own seek-and-find for each of the previous gifts that were given. The colors are rich in color and detail. The Artist Note in the back gives a brief history of the tradition of the twelve days of Christmas. This book is an ABSOLUTE MUST HAVE for every family.
THE SCRAWNY LITTLE TREE by Ed Mehler and illustrated by Susie Pollard (Price Stern Sloan; 9780843198607; October 13, 2011; Ages 3-5; $6.99)
Originally published in 1973, The Scrawny Little Tree tells of a destitute little boy who has always wanted a Christmas tree. His love and the magic of Christmas combine to make a strange and wonderful thing happen to the town. Told in rhyme and with retro illustrations, The Scrawny Little Tree is sure to become a favorite holiday tale!
This precious little book made my dear hubby cry, which isn't an easy feat - well, first because he does not read (which is why I was surprised that he even picked up the book), and second, well, he is a manly man and all. This classic story by Ed Mehler reminds all of us that there are many children who won't be finding the magic of Christmas in their house this year. The little boy finds a tree who is just as despondent as the boy. Their love for each other create a beautiful Christmas miracle to which the whole town responds. This book about giving shares the true message of the season: LOVE one another!
Brand New Christmas Stories Featuring the Flying Santa and More
HOME FOR CHRISTMAS by Jan Brett (G.P. Putnam's; 978-0-399-25653-0; November 1, 2011; Ages 3-5; $17.99)
In what is sure to become a perennial favorite, bestselling author Jan Brett weaves the holiday tale of a wild little troll who runs away from home. With so many chores to be done at home, Rollo tries living with various woodland animals, but he finds out that there is no place like home on Christmas.
I just love Jan Brett's books. Her story-telling is magnificent, but what gets me is the depth of the illustrations. I can re-read a Jan Brett book over and over again and still not find all of the wonderful treats that are in each of her illustrations. This wild little troll stole my heart because he reminds me of my own little wild troll, Big Boy, who REALLY hates to do chores. He goes to live with many forest creatures to avoid his duties at home only to find that home is the best place for little trolls to be at Christmas. Jan Brett has not failed to deliver another classic in this holiday tale!
A father-daughter Christmas story from the New York Times bestselling creator of the Gossie & Friends books and Old Bear and His Cub. Christmas is coming. In the craggy rocks on the snowy mountainside, tiny Pyn has her heart set on decorating her very first Christmas tree. But, "No Christmas tree," Papa says. Still, Pyn won't take no for an answer. She knows that a Christmas tree is just the thing their cottage needs to make the season festive and cheery. Pyn is determined to find the perfect Christmas tree - no matter what.
I don't think anyone who reads this book can avoid loving little Pyn. Her character is so sweet and fiercely determined to make Christmas a special treat for her father and her. As a reader, I felt a twinge of sadness for Papa (otherwise known as Oother) who has lost his wife and is raising Pyn the best way a "bearlike mountain man who does not soften for anyone" knows how. Pyn will capture your heart with her devotion to spreading the love of Christmas - no matter the odds!
LISTEN TO THE SILENT NIGHT by Dandi Daley Mackall
and illustrated by Steve Johnson and Lou Fancher (Dutton; 9780525422761; October 13, 2011; Ages 3 & up; $16.99)
It was not such a silent night when Baby Jesus was born. From the baa, baa, baa of sheep to the flut-flut-flutter of angel wings, it was actually quite noisy! Here, from CBA bestseller Dandi Daley Mackall, is the story of the first Christmas, using the sounds of that miraculous night to really bring the story to life. With rich, gorgeous paintings by Steve Johnson and Lou Fancher, this reverent retelling of the nativity is sure to become an essential part of every Christmas collection.
We tell the Christmas story to our children each year, and I always have wondered exactly what they must think about this Baby and the wonder surrounding his birth. Listen to the Silent Night makes the night real for children. Author Dandi Daley Mackall captures many of the sounds that Mary must have heard as she gave birth to the Son of God, and my kiddos realized that a silent night probably wasn't very silent! The illustrations are beautiful and visually tell the birth of Christ as well.
GRACE AT CHRISTMAS by Mary Hoffman & illustrated by Cornelius Van Wright & Ying-Hwa Hu
(Dial; 9780803735774; October 1, 2011; Ages 3-5; $17.99)
Grace loves everything about Christmas, especially acting out all the parts in the Christmas story. This year, though, guests are coming to stay, and Grace wants to say "no room at the inn." But Grace learns that strangers can be just as worried about spending Christmas with people who aren't their real family. The beloved heroine of AMAZING GRACE stars in this brand-new Christmas story.
Grace captured our hearts in Amazing Grace, and she is back in a wonderful story, Grace at Christmas, in which she finds herself sharing her holiday with strangers. She feels as if these strangers are intruding on her Christmas, and she is worried about them ruining her festivities. She realizes though that sometimes spending Christmas with someone who is not your *real* family can be magical and wonderful as well. Last Thanksgiving, we were unable to spend Thanksgiving with our *real* family and I was very worried about bringing *strangers* into our celebration, but like Grace, I found that we actually needed them more than they needed us.
Every year Mr. Muddle gets in a terrible muddle: he just can't remember when Christmas is! He can never get the right day, or the right present for that matter. But this year Mr. Muddle has a plan to make sure he will get the right day for Christmas—A fabulous gift edition to celebrate a major milestone for a book that changed American history!
My six-year old's FAVORITE! This silly book had all of us giggling by the end. Poor Mr. Muddle can't seem to find the perfect Christmas gift for anyone - let alone get the date right! He finally has a plan to get it right. His twelve days of Christmas, which last the entire year through, show us that it is the thought that counts and that the spirit of giving should be a year-long effort! What a cute book!
STREGA NONA'S GIFT by Tomie DePaola (Nancy Paulsen Books; 9780399256493; October 18, 2011; Ages 5-8; $17.99)
In Strega Nona's village, the holiday season is a time of celebrations - and nothing says celebration like a feast! All the kitchens are bustling from the Feast of San Nicola, when the children choose the food, to the Feast of Epiphany, when someone gets to be king or queen for the day. Even the animals share in the holiday spirit, and when Big Anthony smells the delicious treats Strega Nona is cooking for them, he decides that just a taste couldn't hurt, right? Wrong! Big Anthony gets his just desserts, while Strega Nona surprises everyone with a special gift.

Starring two of Tomie dePaola's best-loved characters, this funny story features beautiful art, introduces young readers to Italian holiday traditions, and lands Big Anthony in yet another silly predicament that will delight fans young and old.
Strega Nona is one of our family's favorite book characters! We relate to the Catholic customs that are prevalent in the dePaola series, and we delight in Big Anthony's adventures (or misadventures!). This book offers more of the same. As we travel through the Advent season, we celebrate the feast of St. Nicholas on December 6th and the Feast of the Epiphany on January 8th (we still celebrate it 12 days after Christmas on January 6 - does that make us bad?!), and the children love to see how people in Strega Nona's village celebrate these holidays differently than we do. I recently learned that the Zampognari - shepherds who serenaded Mary after the birth of Jesus - played bagpipes! Before reading Strega Nona's Gift, I didn't even know what a zampognari was! Tomie DePaola continues to be a favorite author at our house and Strega Nona's Gift will be our family's go-to gift to our Catholic friends.