10 Year Old Girl's Charity Brings Art To Kids In Need

By
SheSpeaksTeam
May 22, 2020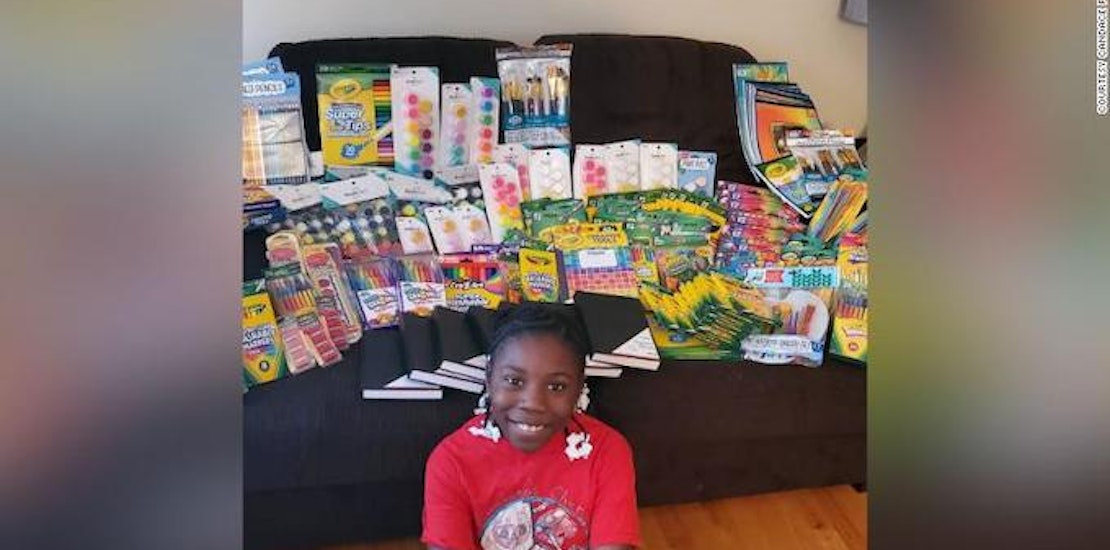 Candace Phaire
Because of the generosity and warm heart of one 10 year old girl, thousands of kids across the country are better able to express themselves through art. The sixth grader, Chelsea Phaire of Danbury, Connecticut has made it her lifelong mission to donate art kits to homeless shelters, schools and kids in foster care.

CNN reports about Chelsea's mission and how, with the help of her parents, she is able to spread the gift of creativity across the country. Chelsea's mom, Candance Phaire, explains that she has been asking to start her own charity since she was just seven years old. Last summer, her mom gave her the go ahead, and they opened Chelsea's Charity. Phaire says, "She was so persistent, every couple of months she would ask, 'Are we starting Chelsea's Charity yet?' When she was turning 10, she asked us again, and we decided it was time to go for it."

Chelsea's last birthday wish, back in August, was for friends and family to donate to her charity rather than give her gifts. The family got together an Amazon wishlist filled with art supplies which they have delivered to their home and package in order to hand out at shelters and schools. Chelsea often traveled with her mom across state lines to personally hand out her art kits and even teach some of the kids some art tips she had picked up.

With the pandemic, Chelsea is no longer hand delivering her kits but is very busy sending packages through the mail. She says, "I feel good inside knowing how happy they are when they get their art kits," Chelsea told CNN. "I have definitely grown as a person because of this. Now my dream is to meet every kid in the entire world and give them art. Who knows, maybe if we do that and then our kids do that, we'll have world peace!"

Chelsea also knows what it's like to use art as a form of therapy since she took to drawing more after her beloved swim instructor passed away when she was younger. Kids who are experiencing hardships, homelessness or entering the foster care system can use Chelsea's kits to express their emotions and work through trauma. Chelsea sends some of her kits to a non-profit organization that works with foster families called James Storehouse. Their executive director, Stacy DeWitt, is thrilled to be able to disperse Chelsea's kits to families. She says, "When a child or youth enters foster care, they usually have no belongings of their own. It's been a great addition to be able to offer the art kits, so the children and youth have a creative outlet to process their emotions during this traumatic time in their lives."

Do you think more kids across the country need more access to art materials?

What do you think of Chelsea's endeavor to donate art kits to kids?