10 Must Have Black Friday Apps

By
savingsmania
Nov 15, 2012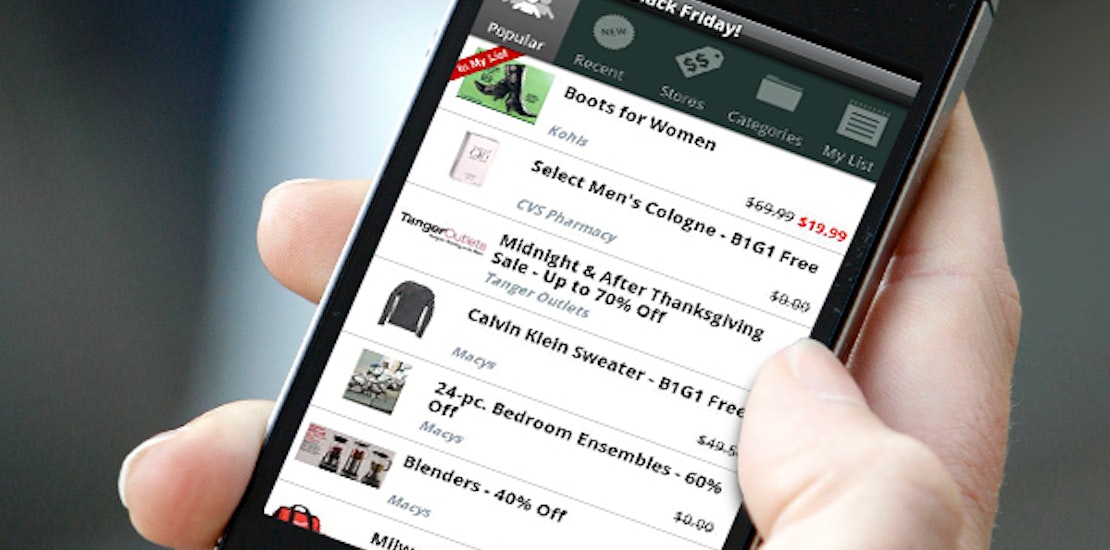 Want to access Black Friday deals on the go? Here are some high-tech ways to save money on the go this Black Friday.

For the Target shoppers, I highly recommend you download the Target app on your smartphone. And be sure to sign up for mobile coupons by texting OFFERS to 827438.

==
Shopkick app is another one of those great apps, that can save you money year-round. Shopkick is a free mobile app for your iPhone or Android mobile smart phone. By allowing it to see your location using your GPS, it will automatically recognize when you enter a participating store, retailer, or restaurant, then reward you. You'll earn "Kickbucks" by simply entering the store and can earn by scanning barcodes within the store. 
==
Amazon's Price Check App allows you to scan, type, take a picture of or say the name of any item and it will instantly pull up the Amazon prices.
==
Coupon Sherpa
has an awesome new app this year because you can redeem coupons right from the app!
==
Google Shopper is probably the best for online price comparison. They search hundreds of retailers and even compare prices based on the cost of shipping, which is helpful when you are trying to get the best overall deal.
==
Red Laser transforms your iPhone's camera into a barcode scanner. Simply scan the items and the app provides detailed product descriptions and reviews, but more importantly it tells you where you can find the best price, either online or at a brick-and-mortar store nearby. It also notifies you of any available coupons.
==
Decide Mobile App tracks the prices of popular items over time and helps give you an idea of whether it's a good time to buy or wait. The free version has quite a few limitations, but it's a good quick glance at whether a deal is exciting or not.
==
A number of retailers are offering up discounts to users who check in on Foursquare on Black Friday.
==
With the The Black Friday App, you can view retailer "leaked" and confirmed ads, and browse all deals in one place.
==
TGI Black Friday App is a free app allows you to search thousands of Black Friday deals for every major retail store. You can create a personal shopping list and use your iPhone to shop smarter and faster on Black Friday.