"World's Most Comfortable Stiletto" Backed With a 1,000 Year Guarantee

By
SheSpeaksTeam
May 06, 2014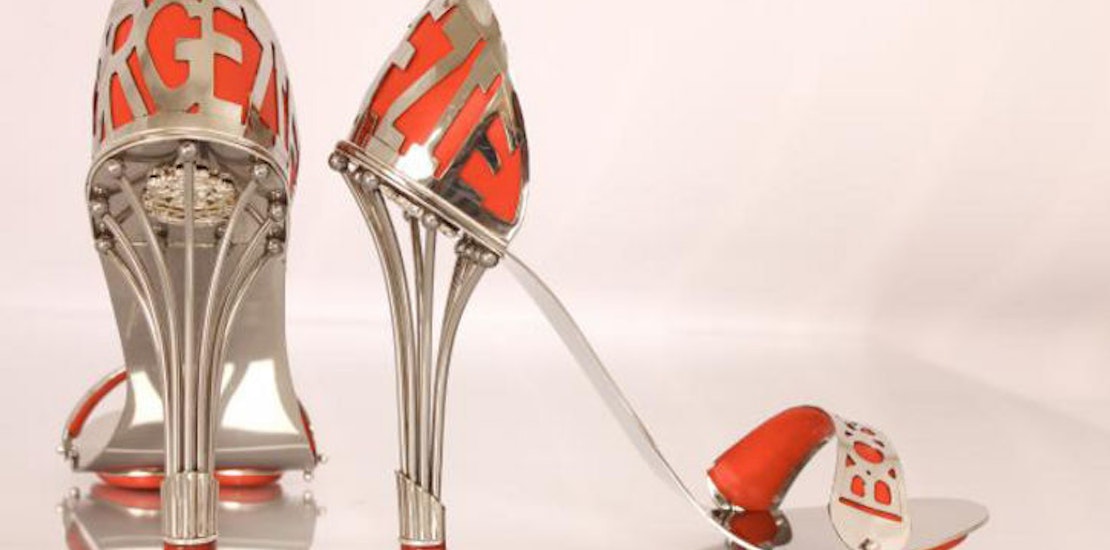 Who doesn't look for comfort and durability when hunting down the perfect pair of heels? One British shoe designer has come up with a very interesting deal for women who love sky high heels and can spend a hefty chunk of change on said pair. The shoes in question may cost more than a thousand dollars but they also come with an unheard of one thousand year guarantee.
Glamour reports about shoe designer Chris Shellis' headline making heels that are made of stainless steel and sterling silver. Shellis purports that his House of Borgezie shoes are the "world's most comfortable stiletto". He also backs his claims that they are extremely durable with a one thousand year guarantee for women who fork over the $1,672 to own their very own pair.
On first glance the shoes may not look all that comfortable, but it is being reported that the slope of the heel is what makes it comfy as well as silicone liners on the toe strap and rear heel. For women who are sold on the comfort aspect but not the price tag, Shellis points out what a good investment these shoes would be. He says, "They're a good investment. Women could even hand them down to their granddaughters."
What do you think of these heels that come with a 1,000 year guarantee?
What do you look for when shopping for heels?