"Push Girls": Changing the Way We See Women in Wheelchairs

By
drodriguez
Aug 13, 2012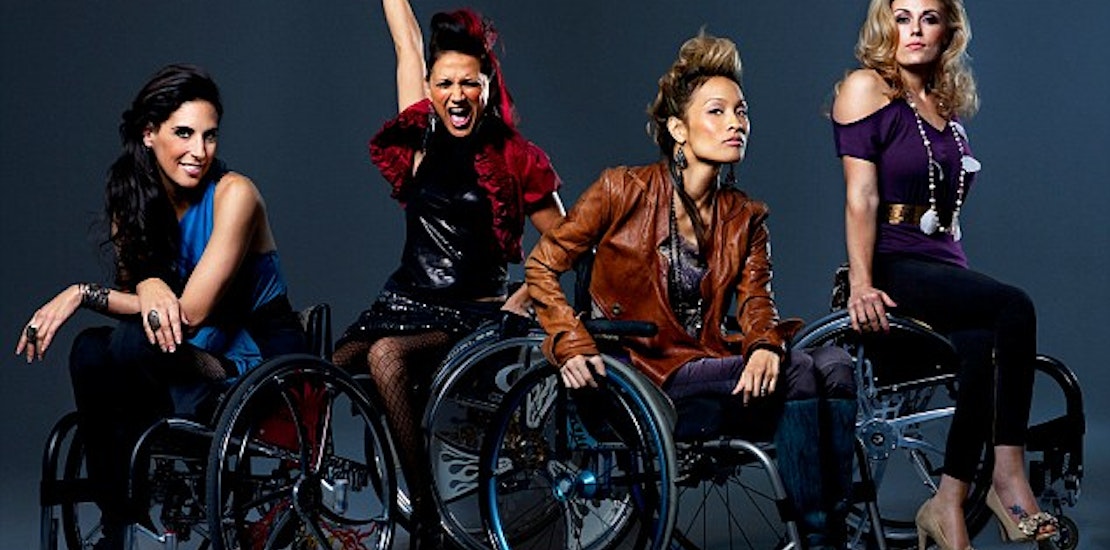 However you are used to seeing people in wheelchairs portrayed on TV in the past is about to change with Sundance Channel's new reality series called Push Girls. The show is centered around four successful, strong, confident, and sexy women (Auti, Angela, Tiphany, and Mia) all living without the use of their legs in the image-conscious city of Los Angeles.
Auti is described by her husband as a "firecracker" and was a professional hiphop dancer before her accident left her paralyzed, Angela is a gorgeous model who is attempting to have a career comeback despite being in a wheelchair, Mia is a graphic designer, and Tiphany is designing a clothing line. Scenes of the girls sharing personal stories over cocktails, flirting at clubs, and talking with boyfriends in bed are all very reminiscent of a Sex in the City type of lifestyle.
One of the most striking aspects of the show is how independent and confident all of the women are as they go through their busy day to day lives maneuvering around the city in their cars, working out at the gym, shopping, going out on dates, dinners and to work.
Producer Gay Rosenthal is quoted in Reuters explaining how he got involved in the show after meeting Angela. Rosenthal says, "When people hear it's a show about women in wheelchairs, I expect them to think it's going to be exploitive. That doesn't surprise me, but hopefully the way I am telling the story and the way the girls are sharing their lives, it's going to be 'Wow! How dynamic, how interesting,'"
What do you think of Sundance Channel's new reality show, "Push Girls"? Share your reviews here! Does this sound like a show you would like to watch?