"Call Me Caitlyn" Halloween Costume Sparks Controversy

By
drodriguez
Aug 25, 2015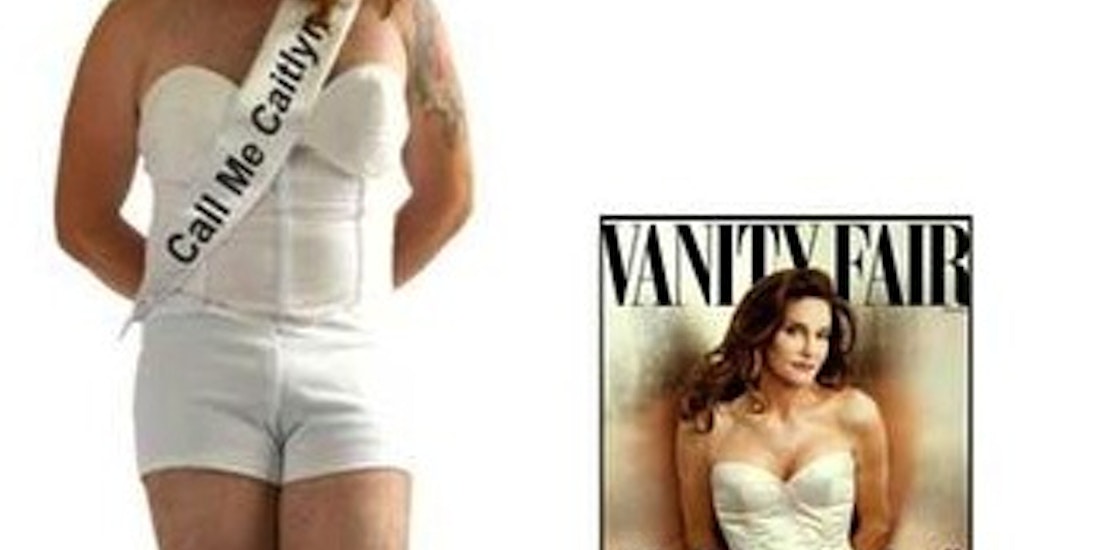 It's not unusual to hear of a new controversial costume on the market before the Halloween season approaches, but the latest Caitlyn Jenner costume-in-a-bag has quite a few calling foul. The costume design is based on Jenner's recent Vanity Fair cover in which she spoke openly about her transformation from Bruce to Caitlyn.
Transgender supporters argue that the costume undermines and mocks Jenner's important life choice and they have created a petition on Change.org calling for the recall of the product before the Halloween season begins. The petition refers to the costume in question as "transphobic" and speaks directly to the company, Spirit Halloween, that is marketing the item. The petition states, "To make a costume out of a marginalized identity reduces that person and community to a stereotype for privileged people to abuse. In this case, if you follow through with production of a Caitlyn Jenner costume, cisgender people will purchase it to make fun of her and our community."
Spirit Halloween is quoted in a recent Mashable report explaining and defending their intentions of selling the Jenner -inspired costume. A company official says, "Caitlyn Jenner has proven to be the most important real-life superhero of the year. Spirit Halloween is proud to carry the costume that celebrates her." The individual Spirit Halloween is using to model the "Call Me Caitlyn" costume happens to be a tattooed male wearing no makeup and sporting some five o'clock shadow. Spirit Halloween's defense that it is "celebrating" Jenner seems to hold even less water when it is noted that the costume is being sold under the "humorous" category at Wholesalecostumes.com.
What do you think of the Caitlyn Jenner costume making it's way on the market this Halloween season?
Do you think this costume should be recalled?