'Biggest Loser' Winner Reveal Has Fans Shocked and Concerned

By
SheSpeaksTeam
Feb 05, 2014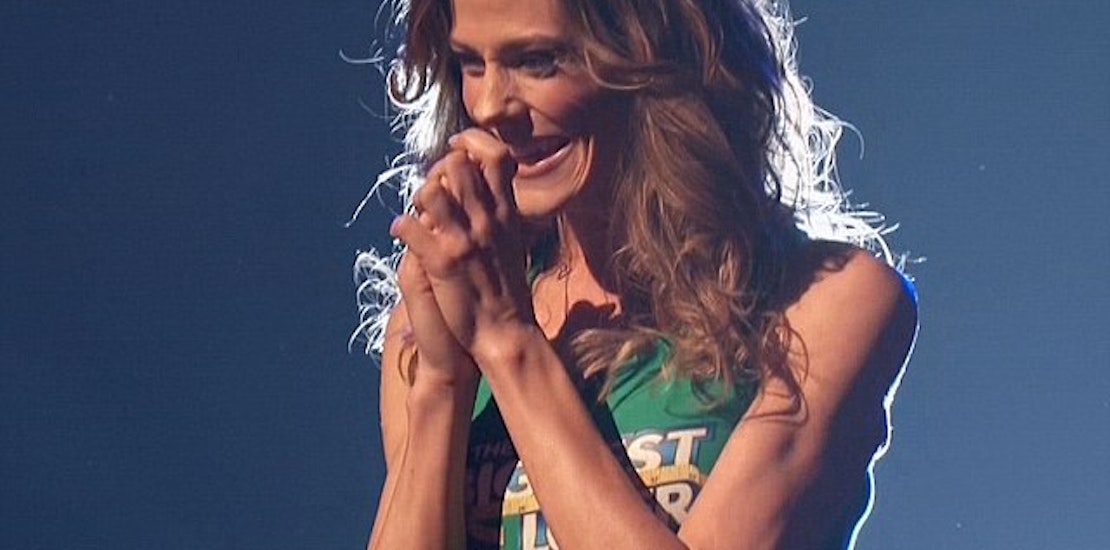 Fans of the weight loss show 'Biggest Loser' witnessed the show's most shocking reveal when voice-over artist Rachel Frederickson took the stage to show off her new 105 pound frame. For many viewers, the surprising new look was more alarming than exciting and sparked a debate over whether the show is at fault for allowing Frederickson to lose too much weight.
The Los Angeles Times reports about Frederickson's season 15 win after going from her original weight of 260 pounds all the way down to a very slight 105. The voice-over artist took off a whopping 60% of her body weight in a relatively short amount of time.
It was clear to viewers who hadn't seen Frederickson since her triathlon win on the show that she had become much thinner. Trainers Bob Harper and Gillian Michaels also couldn't hide their concerned looks when first seeing Frederickson at the reveal.
Frederickson's extreme results have a lot of people questioning whether the weight-loss techniques the show employs are actually safe for everyone. Many viewers took to Twitter to voice their concern about season 15's winner. DietsInReview tweeted, "105 pounds? 60% loss? That's not healthy, by any definition. Hard to celebrate that." Another viewer tweets, "I feel like @nbc should issue a statement tomorrow w/r/t Rachel's weight loss tomorrow. This is unhealthy and creepy."
What did you think of Rachel Frederickson's reveal on 'Biggest Loser'?
Do you think she lost an unhealthy amount of weight?